When we talk about the agriculture industry, one of the first pictures in our mind might be tractors. They are in use in almost every part of the world, not only for the farming business but also for construction works. There are numerous tractor brands over the world which provide specific features in their products. So, let's find out the top 7 American made tractor brands in this article below.
*This post may have affiliate links, which means I may receive commissions if you choose to purchase through links I provide (at no extra cost to you). As an Amazon Associate I earn from qualifying purchases. Please read my disclaimer for additional details.
Top 7 Best American Made Tractor Brands
Depending on the type of agriculture and the size of the land, farmers and manufacturers will look into different types of tractors. A suitable choice of a tractor may satisfy the requirements of size, engine, design, and certainly, price.
Because of this, there is definitely competition in the agriculture industry. Let's take an insight into the current top tractors made in the USA.
Read More: How Much Does a Tractor Cost for Farming? We explore the prices of various tractor types and the average cost of new and used tractors!
1. John Deere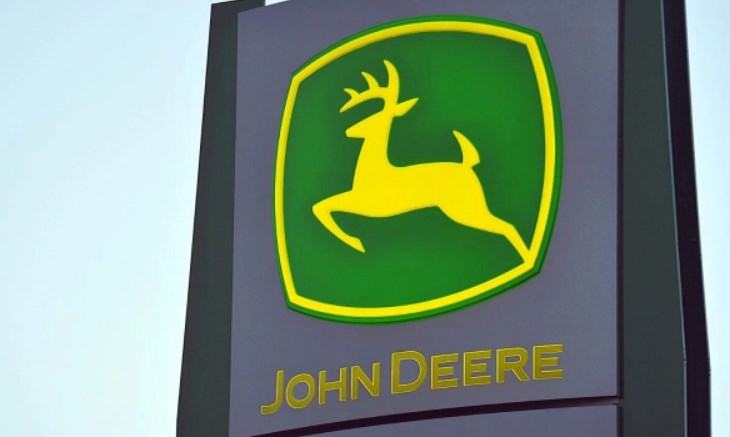 John Deere was established in 1837 producing agricultural, construction, and forestry machinery. The company started the tractor sector in 1912 with the first model – John Deere Model D – introduced in 1923. Continuing with the success, the 7R, 8R, and 9R models were put on the market.
In the second half of the 1940s, they introduced the new models of tractors in different sizes to customers. In 1956, Heinrich Lanz AG became a part of the company. Since this moment, John Deere has introduced new models every decade and become the largest agricultural machinery company in the world.
Counted until 2018, the company employed more than 65,000 people all over the world. Half of the number is in the US and Canada.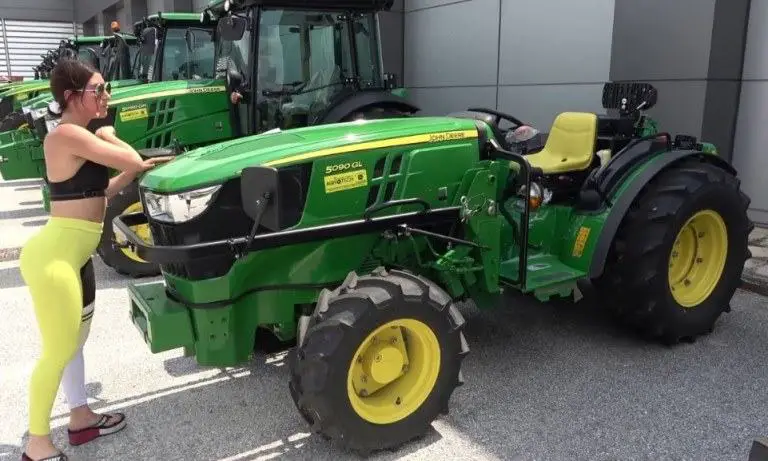 As the top producer of tractors, John Deere currently offers customers a wide choice as below:
| | | |
| --- | --- | --- |
| Type | Model series | Horsepower |
| Compact | 1, 2, 3, 4 series | 22.4-65.9 HP |
| Utility | 5, 6 series | 45-250 HP |
| Specialty | Low Clearance, High Clearance and Narrow | 75-155 HP |
| Row Crop | 6 series, 7R series, 8R/8RT series | 140-400 HP |
| 4WD | 9R/9RT/9RX | 370-620 HP |
Do you know: What is the best tractor seat on the Market?
2. Massey Ferguson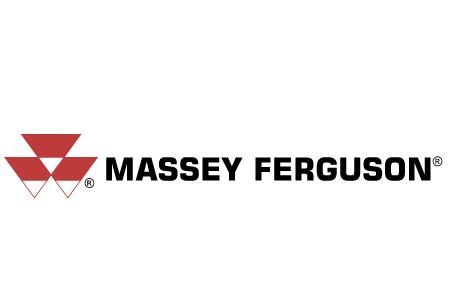 The second on the list is Massey Ferguson – a global agricultural machinery manufacturer. The company was originally founded from an atelier producing small machines in 1847 by Daniel Massey in Ontario, Canada.
Massey Manufacturing was then merged with A.Harrison Son & Co.Ltd., and became the largest manufacturer of agricultural equipment in the UK in 1891. In 1953, Massey Ferguson was established from Massey-Harris of Canada and the Ferguson Company of the UK and then purchased by AGCO Corporation in 1995.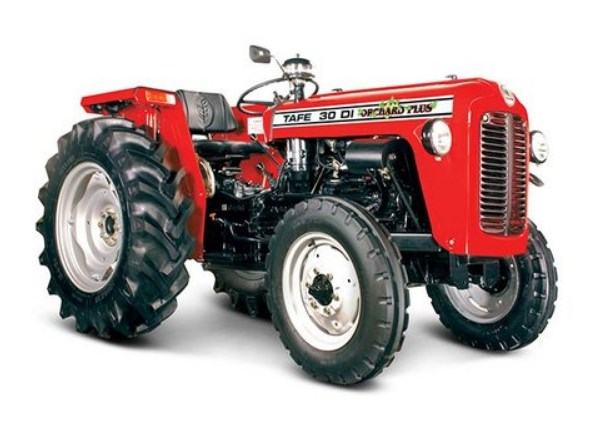 With the long history of more than 170 years as a successful and innovative producer, Massey Ferguson deserves the second place in the tractor manufacturer industry.
There is a variety of tractors with horsepower ranging from 19.5 HP to 405 HP as following; therefore, small-or-large scale businesses can choose proper machines for their farms.
Check now: List of 20+ Unique Gift ideas for Farmers here!
3. Ventrac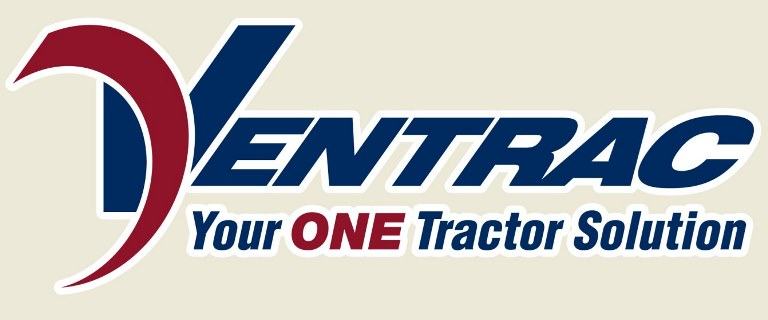 Established not long ago with the idea of making life simpler, the Steiner family has always brought about the highest quality products. The precursor of Ventrac was a family business having supplied agricultural equipment and tractors for 25 years.
Ventrac brand was officially present in 1996 with its first 4000 series articulated tractor in 1998. The idea of keeping the company continuously developed was to maintain the tradition that was from Marvin Steiner and to support the local community.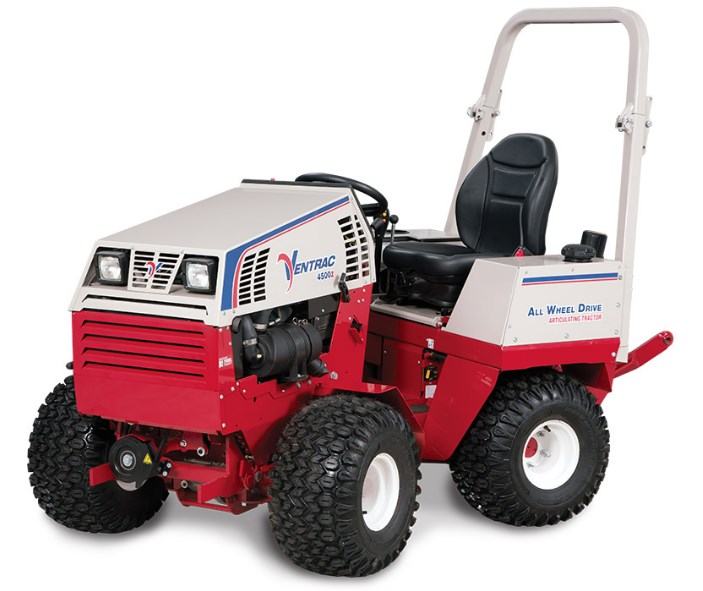 It is undeniable that the history of the family has had a great contribution to the success and the reputation of Ventrac nowadays. Currently, Ventrac has three unique model series of tractors.
| | | |
| --- | --- | --- |
| Model series | No. of models | Horsepower |
| SSV series | 1 | 18.5 HP |
| 3400 series | 2 | 20-22 HP |
| 4500 series | 4 | 25-32.5 HP |
4. New Holland (part of CNH global)

Founded in 1895, New Holland joined CNH Industrial in 1999. The company is divided into two brands New Holland Construction and New Holland Agriculture.
With the number of 18 manufacturing properties in the world, the company has become a global supplier of agricultural products in more than 170 countries from America to Europe and Asia.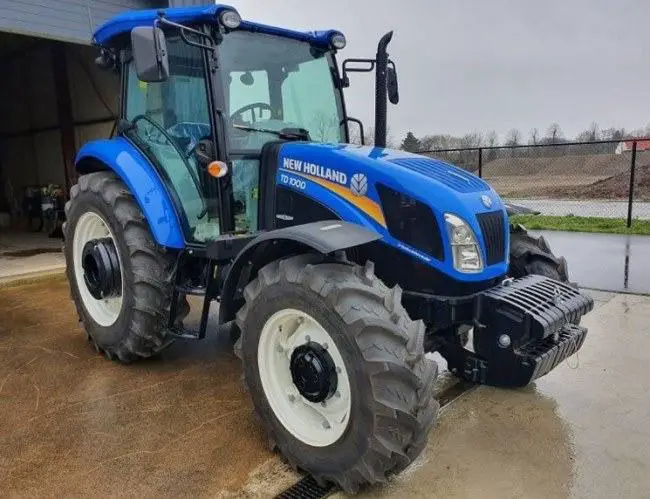 Tractors provided by New Holland can be divided into 5 small groups regarding the engine power: a. Under 40 HP; b. 40-99 HP; c. 100-174 HP; d. 175-299 HP; and e. 300+ HP. More details can be referred to on the official website of the company.
Did you know: What is the Best Rotary Tiller for Tractor?
5. Tuff-Bilt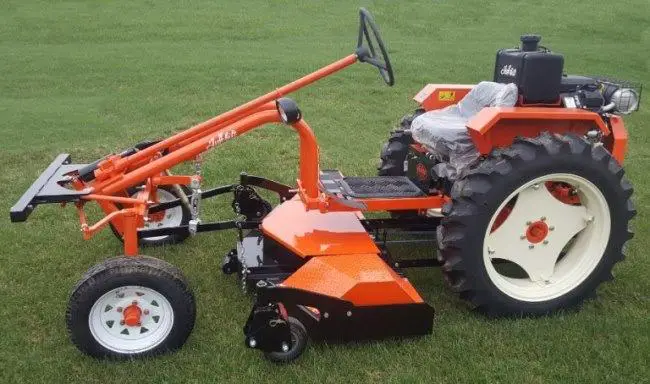 In 1974, Bud Thomas from Cumming GA built a tractor named Thomas-Bilt. The company was then obtained by Bobby Wallace in 1975, and the tractor name was changed to Tuff-Bilt.
After 16 years of a frozen business since the last change in 1989, Rowland Matthews decided to continue with the design of the Tuff-Bilt. He spent all his time upgrading and changing the Tuff-Bilt tractor, and eventually, the first 12 tractors were available in 2007.
In 2015, Tuff-Bilt Tractors Manufacturing, Inc. was finally founded, and moved to Nebraska in 2016. Since then, the company has defined its own position in the market. The design of Tuff-Bilt tractor has been said to be unique, and with the expansion of the company, it has become an ideal choice to small or large farm owners, and landscape companies.
The 3 choices of tractors that are available at Tuff-Bilt are as following:
| | |
| --- | --- |
| Model | Engine Power |
| K18-44-EFI | 19 HP – Gasoline |
| H-21-44 | 19 HP – Air Cooled Diesel |
| K18-60-EFI | 19HP – EFI Engine Gasoline |
Read more: 7 Best Battery for Tractors
6. Power Trac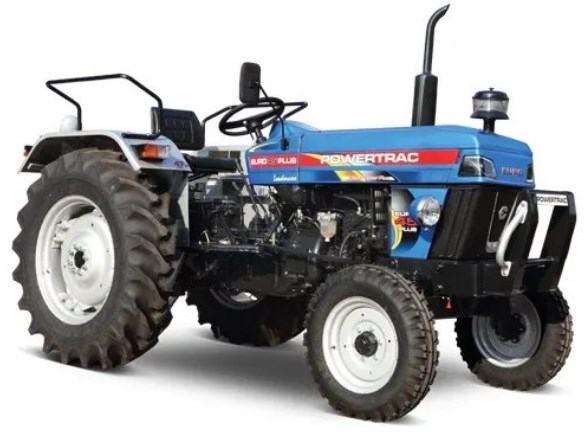 Power Trac was based on the American family business in Virginia in 1984. The very first products of Power Trac was heavy-duty equipment for mining in 1977. The first tractor produced was for the facility's sake.
The special point of Power Trac machines was the versatility. The idea initially wasn't interesting to most of the customers. However, those products proved their ability after years.
By the way, Power Trac decided to make direct transactions with customers since 1998 instead of selling through dealers. This enables their customers to make an economical choice with the true price and receive direct advice from the producer. Nowadays, Power Trac has expanded its market to worldwide.
Power Trac tractors provided to customers are divided into 2 main groups: Homeowner (18-22 HP) and Compact Articulated (25-65 HP) with different features and engine power to satisfy the users' demands.
Read More: Best Ride On Tractors for Kids. If your little one likes riding on the tractor with you, they'll LOVE getting their very own! Here are our favorites.
7. Tilmor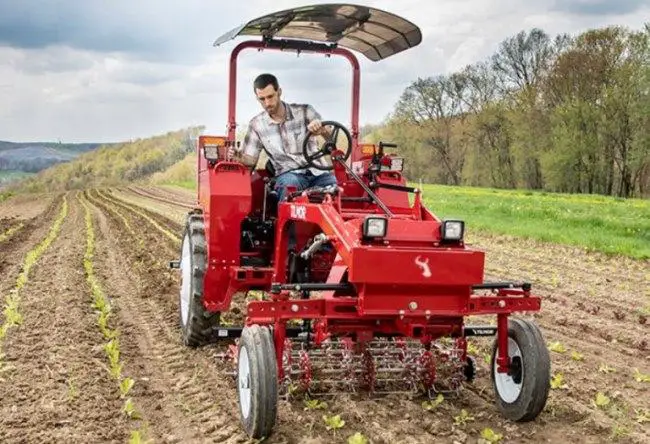 Building up the business from a family organic farm, Tilmor has thoroughly understood the problems of farmers that have encountered financial difficulty.
Having more than 50 years of manufacturing agricultural equipment, the family have produced their own tools and machine for farming at an affordable price. Sharing with other farmers having the same problems, Tilmor has created their market segment – small farmer or producer.
Another motivation for the business of Tilmor is that they would like to encourage farmers like them to produce quality and fresh vegetables, and grains. To Tilmor, people's health is important, so organic farming really needs to be maintained.
At Tilmor, farmers have the choice of 520 series tractor run on air-cooled gas (Engine power: 21 HP) or 3 cyl liquid-cooled diesel (Engine power: 22 HP).
Read more: Top 7 Best Garden Tractors
Conclusion
Above are my recommended 7 American made tractor brands. You might have a proper choice of tractors based on your needs, your budget, and your business purpose. Different companies have determined clearly their markets and also shown the strengths of their tractors in specific uses. This would enable you to make the choice more easily.