Japan has a long history of producing high-quality machines and equipment. Today, let's take a look at some of the outstanding Japanese tractor brands.
*This post may have affiliate links, which means I may receive commissions if you choose to purchase through links I provide (at no extra cost to you). As an Amazon Associate I earn from qualifying purchases. Please read my disclaimer for additional details.
Top 10 Japanese Tractor Brands
Here is a list of the top 10 most prominent Japanese tractor manufacturers in the last century. While some brands have disappeared or have merged into other companies, most of these brands still survive and have become very popular throughout the world.
1. Kubota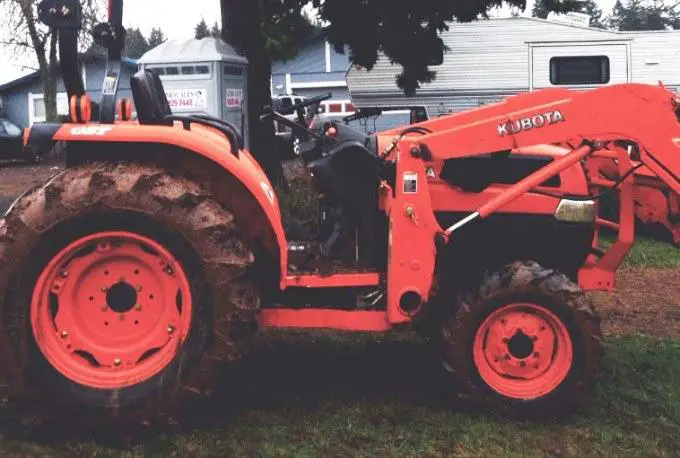 Kubota Corporation was established in 1890 and based in Osaka, Japan. At first, Kubota's business was primarily in metal casting.
It was only a matter of time before it was able to develop oil-powered engines for industrial and agricultural use. Since then, the company has shifted its focus to heavy equipment manufacturing.
Tractors, generators, farm machinery, vending machines, and other products are among the company's main product lines.
In 1960, Kubota Corporation launched and commercialized the first Japanese tractor. Being famous as a brand of orange tractor, Kubota tractors were not only well received in the domestic market, but they were also successfully exported to a number of countries around the world.
This company has set up manufacturing sites in the United States, Thailand, and France in order to lower shipping costs and compete with other tractor brands in foreign markets.
2. Yanmar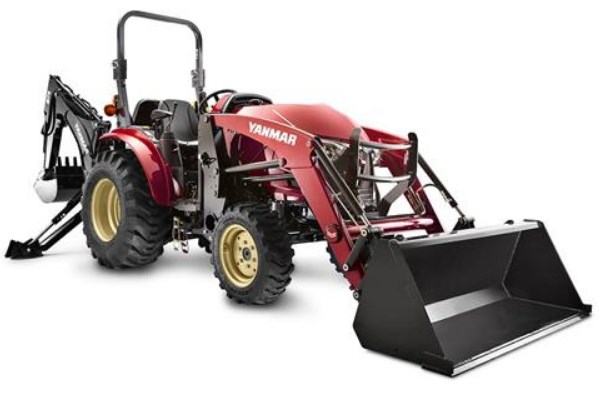 Established in 1912 in Osaka, Japan, Yanmar company specialized in producing gasoline-powered engines.
In 1933, it succeeded in building the world's first small diesel engine. Since then, it has pioneered the research and development of machinery for agriculture and construction.
For the tractors, Yanmar tractors have become very popular throughout the world. In addition, Yanmar has been supplying engines to many other tractor manufacturers for many years.
3. Iseki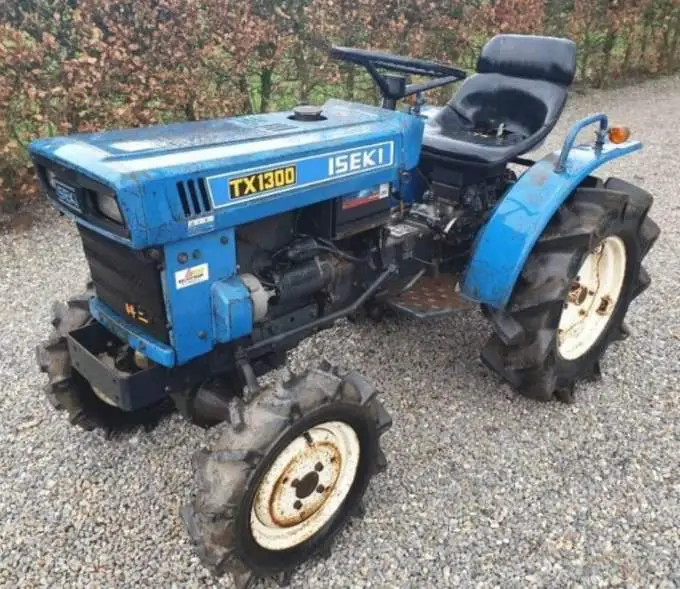 Iseki is the next company on our list. This is Japan's third-largest industrial machinery manufacturing company based in Tokyo, Japan.
Its main products include agricultural machinery, tractors, components, and engines. Although the company was founded in 1926, it was not until 1961 that it started to produce tractors.
Iseki has succeeded in producing a variety of tractors that serve different purposes. And this company takes great pride in making Japan's agriculture more modern and productive.
Its tractors are sold around the world under different brands such as AGCO, Challenger, White, Massey Ferguson, and Bolens. Even early TYM and Tong Yang tractors were developed upon Iseki designs.
Read More: Mahindra VS Massey Ferguson. We compare these two tractor brands here!
4. Shibaura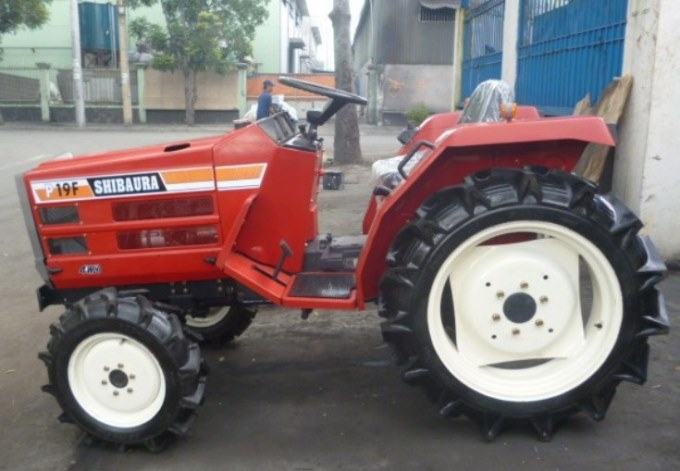 Shibaura which is a Japanese compact tractor manufacturer belongs to the IHI Group.
The company was established in 1942 but it was not until 10 years later that it started producing tractors and other engines.
Due to its high quality, in 1973, the company signed a contract with Ford to manufacture small tractor models under the Ford brand. The company also produces tractors for Yanmar and other STIHL power tools.
In October 1994, Perkins Shibaura Engines which is a joint venture company was established.
The company has 3 manufacturing plants in the USA, UK, and China. Besides, in the domestic market, this company also has 3 manufacturing sites with a total area of up to 35-acre.
5. Hinomoto
Founded: 1863
Status: Merged into Hitachi Tierra since 1990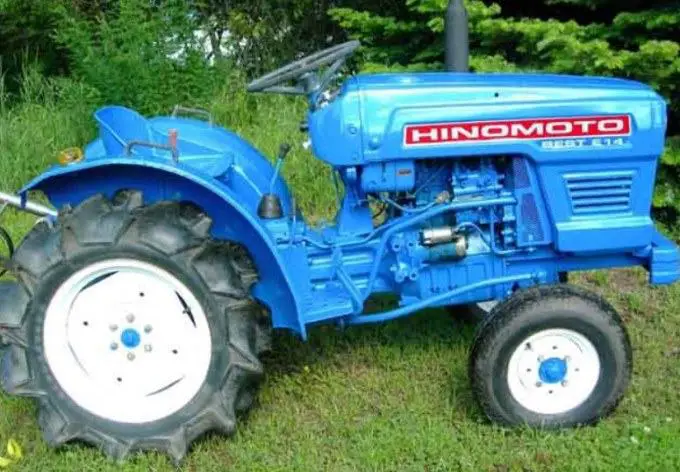 Hinomoto is a brand of tractors manufactured by Toyosha company in Japan. The tractor company had its root in 1863.
At the outset, it mainly produced buses and trucks and supplied diesel engines for other tractors manufacturers around the world. It then also produced tractors under the Hinomoto brand and for other companies including Simplicity, Deutz-Allis, and Massey Ferguson.
During its prosperous years, this company exported tractors to the world in extremely large quantities and received much respect and admiration in the agricultural machinery industry.
In 1990, the company merged into Hitachi Tierra and its production of tractors was stopped in 1992. As a result, the name Hinomoto was completely dropped in 1997.
Read more: Top 10 Old Tractor Brands
6. Mitsubishi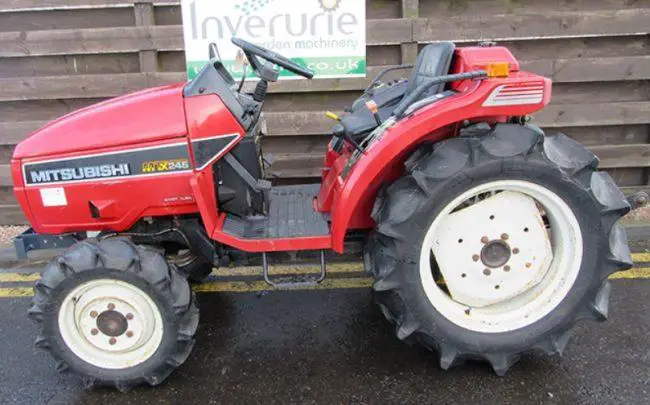 Mitsubishi Machinery Co., Ltd is a part of Mitsubishi Group.
In February 1980, this division merged with Satoh Agricultural Machinery Mfg. Co., Ltd. and adopted the new name Mitsubishi Agricultural Machinery Co., Ltd. (MAM) with its headquarters in Shimane, Japan.
The company's tractors are distributed in Asia, Europe, Australia, and South America under many different brands.
In 2015, MAM sold a 33.33% stake in the company to the Indian distributor Mahindra & Mahindra which had been supplying their tractors to the US market.
Read our related article, Who Makes Mahindra Engines? See where Mahindra parts are manufactured.
7. Satoh
Founded: 1914
Status: Inactive since 1984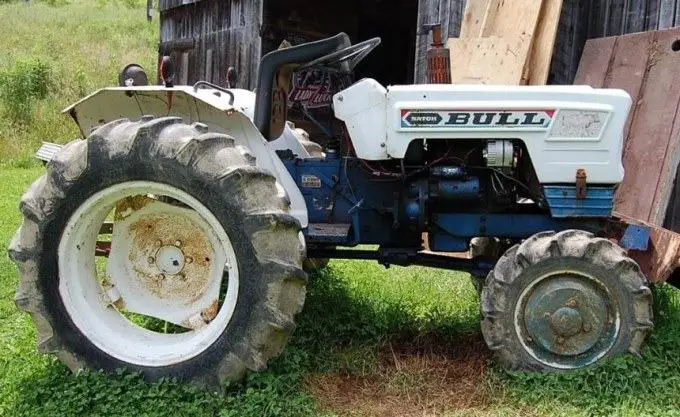 The Japanese tractor manufacturer, Satoh Agricultural Machinery, was established in 1914.
After being in operation for several decades, in 1980, it merged with Mitsubishi Machinery to form Mitsubishi Agricultural Machinery and became a part of the Mitsubishi group.
After the merger, its tractors were sold under both Satoh and Mitsubishi brands before this brand name was completely dropped in 1984.
Read More: Mahindra Tractor Reviews. We review Mahindra tractors and their features!
8. Morooka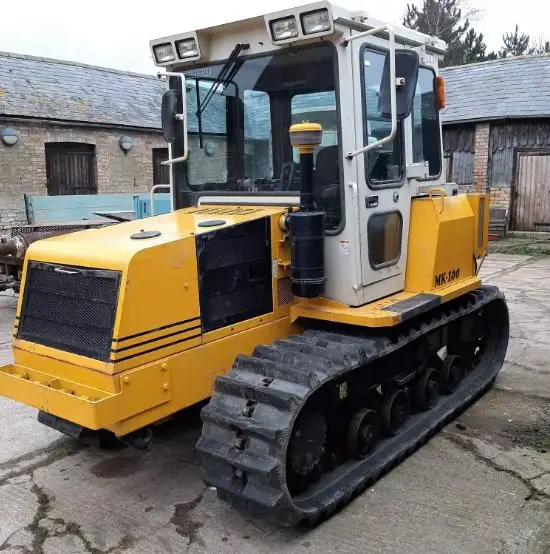 Morooka was established in 1958 with its headquarters in Ibaraki, Japan.
In the beginning, it was primarily known as a construction company. It then developed and distributed other product lines such as agriculture machines, forest machines, and environment machines all around the world.
In September 1990, it started to produce and sell farm tractors. The company also produces tracked tractors for Kubota, Seki, and MAM company.
Read More: How to Clean a Tractor Gas Tank. Diesel tanks can become clogged with debris and ruined by condensation and rust. Here's how to maintain your tank!
9. Hitachi Tierra
Founded: 1949
Status: Stop manufacturing tractors since 2009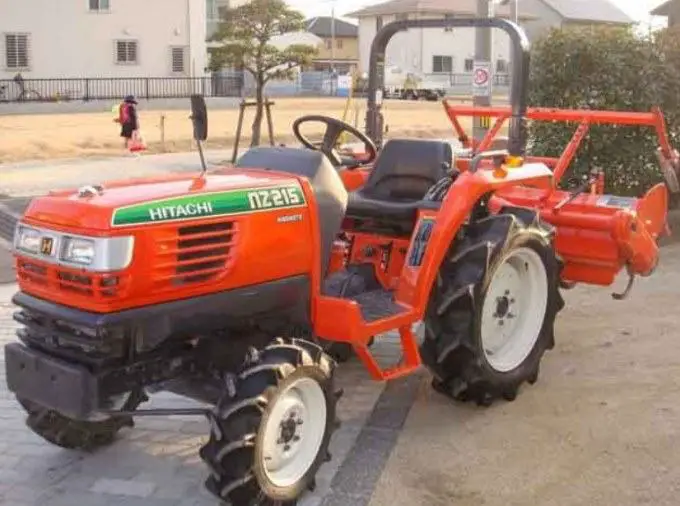 Hitachi Construction Machinery Co., Ltd. was established in 1949 in Kadoma City, Osaka, Japan.
The company manufactures tractors, combines harvesters and excavators under the Hitachi brand.
As for tractors, it started to produce tractors in 1962. By 1990, it acquired another company that produces tractors, Hinomoto company.
After the name Hinomoto was dropped in 1997, the company also seemed to stop the production of tractors in 2009.
Read our related article, 'What Credit Score Needed for Mahindra Tractor?' See where your score needs to be to get a tractor!
10. Honda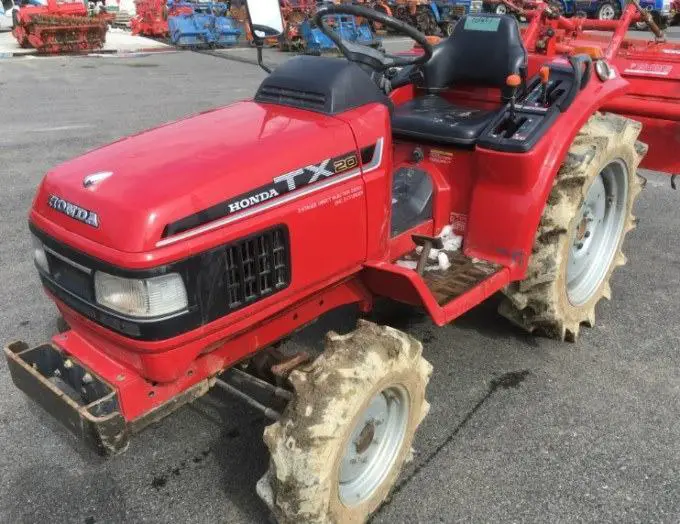 The final brand on our list is Honda. The tractors with the Honda brand come from Honda Motor Company, Ltd. which is founded in 1948.
This company is mainly known as a leader in manufacturing motorcycles, automobiles, and engines. It also produces garden and lawn tractors such as mowers, trimmers, and snow blowers.
Read More: Best Ride On Tractors for Kids. We found the best, safest, and most FUN ride on tractor toys for kids in this review and guide!
Final words
It was all about the top 10 outstanding tractor brands in Japan. Although choosing a suitable tractor for yourself will mainly depend on your purposes, property size, and budget rather than the brands. Hopefully, this above information helps you know what tractors are made in Japan.