Mahindra Tractors is a multinational company headquartered in India, specializing in farm tractors and agricultural equipment. In 2010, Mahindra was recognized as the world's leading tractor brand by sales volume. So, where are Mahindra tractors made & manufactured? Are all of them made in the USA?
*This post may have affiliate links, which means I may receive commissions if you choose to purchase through links I provide (at no extra cost to you). As an Amazon Associate I earn from qualifying purchases. Please read my disclaimer for additional details.
An Overview Of Mahindra Tractors
Mahindra Tractors is a multinational farm equipment manufacturer of Mahindra & Mahindra – an Indian automotive manufacturing corporation. The company is famous for its robust lineup of small and subcompact tractors, and it has its presence in over 40 countries around the world.
The story started in 1945 when Mahindra & Mahindra was established in Mumbai, India. In 1947, this steel trading company worked with International Harvester to make tractors in India under Mahindra'.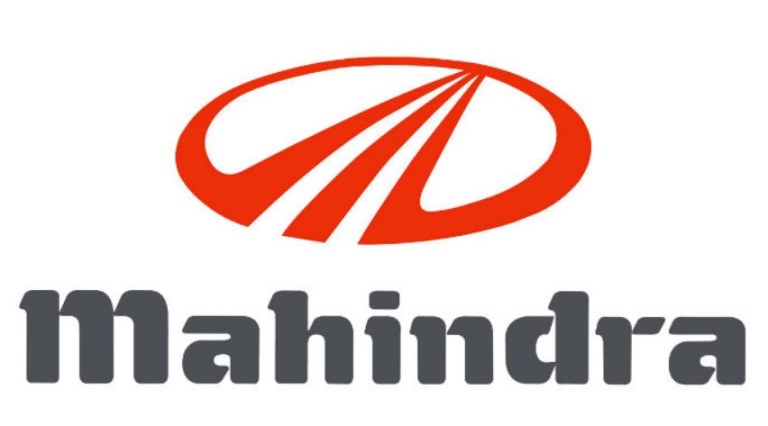 In 1977, Mahindra & Mahindra officially started its farm tractor brand named Mahindra Tractors, responsible for all production steps from designing, manufacturing, and marketing for its tractor models. From 1983 till now, Mahindra tractors are known as the best seller in India – the world's largest agricultural market.
From India, Mahindra Tractors continued expanding its factories to the USA, Japan, and other countries worldwide. In 2013, Mahindra Tractors were well-known as one of the largest tractor companies, with more than 21 million tractors sold every year.
Over 40 years of development, Mahindra Tractors has received many prizes as recognition for its continuous hard work, like the Deming Prize in 2003 and the Japan Quality Medal in 2007. In 2018, it received India's most attractive tractor brand by Trust Research Advisory (TRA).
Read our related article, Who Makes Mahindra Engines? Learn more about where Mahindra parts are manufactured.
Where Are Mahindra Tractors Made & Manufactured?
All Mahindra tractors are manufactured in India and China. Then, they are assembled in India, China, Australia, and the United States.
The company makes most of its tractors through its subsidiaries. But it has also been known to purchase tractors from other tractor manufacturers whenever they find it profitable.
In India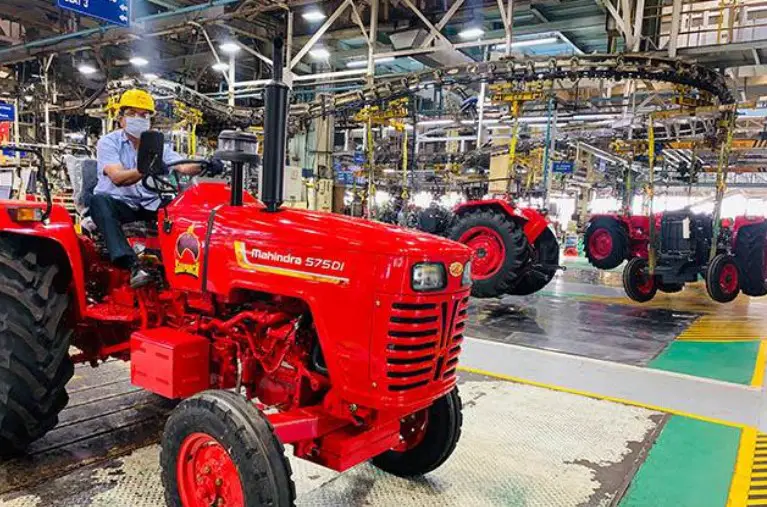 Mahindra Tractor is India's #1 best-selling tractor brand, with an annual sales volume of 150,000 tractors. Most of its sales are in Gujarat, Haryana, Punjab, Maharashtra, and Southern States plants. Besides, Mahindra also has plants in Rajasthan, Uttarakhand, Telangana.
Tractors in the Gujarat plant are under the brand name Mahindra Gujarat, and tractors in the Punjab plant are under the brand name Swaraj. In 1999, Mahindra purchased 100% stakes of Gujarat tractors from the Gujarat government. In 2004, Mahindra bought 64.6% stakes in the Swaraj brand.
In the Indian market, Mahindra focuses on making farm tractors with a maximum horsepower of 60HP. In 2011, Mahindra & Mahindra made an agreement with Deepak Diesel Pvt. Ltd to start producing 15HP tractors under the brand name Yuvraj in the Rajkot factory. This factory had a maximum capacity of 30,000 tractors per year.
Besides tractors, Mahindra manufactures other agricultural equipment for the Indian market, including planters, reapers, harvesters, front-end loaders, balers.
Read More: How Much Does a Mahindra 2538 Weigh? We answer this and more in our guide!
In China
Since China stands #1 in the world's top agricultural producing countries, there has been an increasing demand for farm machinery on this market. Hence, Mahindra also aimed to expand its influence in this agricultural country.
In 2004, Mahindra purchased 80% stakes of Jiangling Tractors from Jiangling Motor Company in China. In September 2011, Mahindra & Mahindra partnered with Yueda Group to open its engine producing and assembly plant In Jiangling, China.
There are two purposes of this plant opening. First, Mahindra wanted to focus more effort on manufacturing fuel-efficient agricultural engines for the Chinese market. Second, this plant added more value for Chinese customers and enhanced the competitive advantage of Mahindra Tractors in the Chinese market.
Read more: Where Are Kioti Tractors Made?
In The USA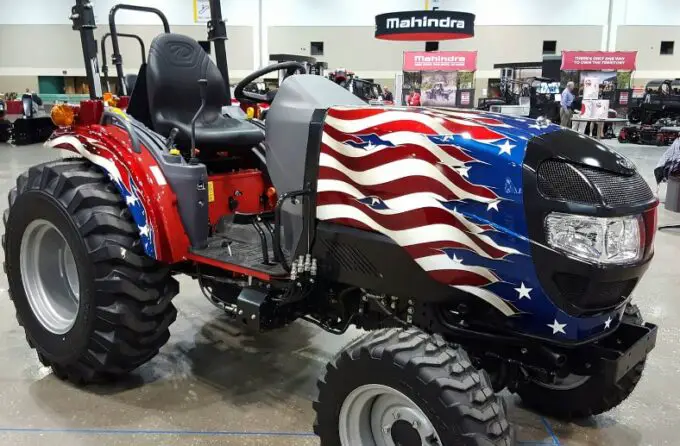 Joined the U.S market in 1994 as Mahindra USA, Mahindra has come a long way in the tractor and farming machinery industry.
In terms of market share, Mahindra now becomes the third-largest tractor provider in the North American area in the 0-150HP tractor segment, according to the Association of Equipment Manufacturers (AEM). Mahindra USA sells around 25,000 units per year and has a market share of 15%.
Entering the American market as a foreign manufacturer, Mahindra had to compete with big 100-year-old American tractor brands like John Deere or New Holland to become a reliable brand name in this competitive marketplace.
Nowadays, Mahindra USA has a nationwide sales and service network. This tractor brand sells its tractor lines via 790 dealers all around the U.S.
There are five assembly plants of Mahindra USA, with over 8,600 American employees:
In Chattanooga, Tennessee
In Houston, Texas
In Marysville, California
In Bloomsburg, Pennsylvania (August 2012)
In Lyons, Kansas (2014)
Besides selling their tractors, Mahindra USA also acquires selected items from other tractor providers, like Tong Yang Moolsan (one of South Korea's biggest tractor providers) for the American market.
There are 11 tractor types in the North American market, with horsepower ranging from 19.4HP to 120HP. Most of these tractors are small and subcompact.
Aside from its manufacturing activities and massive sales volume, Mahindra also appeared in some sport-related events. It was the first Indian company to sponsor the NASCAR Nationwide Series.
In 2008, Mahindra USA sponsored the MacDonald Motorsport crew. In 2009, it sponsored Robert Richardson Jr. a #23 Mahindra Tractor Chevy.
In Australia
In 2005, Mahindra joined the Australian market as Mahindra Australia, with its first assembly and service support center in Acacia Ridge, Queensland. This company has an assembly plant in Brisbane and sells its goods via 40 dealers for Australia, New Zealand, and the rest of Australasia.
Read our related article, How Do You Check Hydraulic Fluid On Mahindra Tractor? Follow these steps and tips!
Who Makes Mahindra Tractor Engines?
The engines of Mahindra tractors are by some manufacturers, including Mitsubishi, Tong Yang Moolsan (TYM), etc.
Mitsubishi
Mitsubishi mainly provides engines for Mahindra tractors, with horsepower from 18HP to 32HP.
In 2015, Mahindra & Mahindra partnered with MHI (a subsidiary of Mitsubishi Agricultural Machinery Co. Ltd) to make some Mahindra tractor engines. The tractors using Mitsubishi engines can be recognized as The Mahindra mCRD technology.
One of the brand's highlighted products in this partnership was Mahindra GX 3600 – the most lightweight 4WD Puddling specialist tractor. This tractor was then exported to many foreign marketplaces.
Tong Yang Moolsan
Tong Yang Moolsan (TYM) is a South Korean tractor manufacturer founded in 1951. TYM is Mahindra's important partner in many tractors and tractor components.
TYM and Mahindra have partnered in manufacturing and distributing tractors under many brand names. They have also worked together on CUTs for Mahindra for a long time. However, the engines that TYM applied on Mahindra's tractors are different from the ones on TYM's tractors.
Up till now, TYM is no longer an engine provider for Mahindra. It only works on assembling some Mahindra tractors.
What Makes Mahindra The Top-selling Tractor Brand?
Mahindra is a reliable brand name when it comes to farm tractors. There are two main reasons that make Mahindra the #1 world's top-selling tractor brand.
Powerful Engines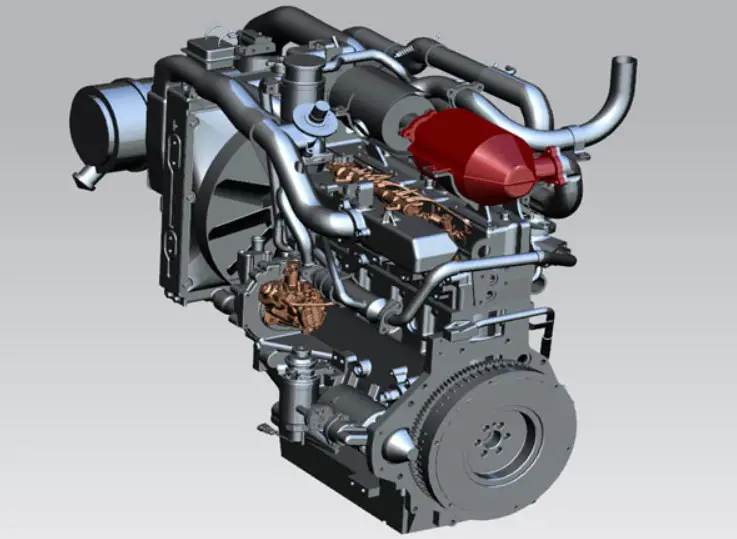 The first and foremost reason that makes Mahindra a reliable choice for farmers is its robustness in heavy-duty jobs.
All Mahindra compact tractors first came with the Mitsubishi diesel engine from Japan for lasting performance. The diesel engine was then replaced with the petrol engine to follow the Tier IV emissions standards while maintaining its performance and fuel efficiency.
The new petrol engine of Mahindra is a cost-effective solution for farmers and workers compared to its signature diesel engine. It has a gasoline displacement of 0.6-2 liters, providing more torque at fewer cycles per minute. Mahindra will start producing its first petrol-powered tractors in 2022.
Read More: Adding Hydraulic Fluid to Mahindra Tractor. Here's how to top off your tank!
User-friendly & Environment-friendly Engines
Not only have high performance, but Mahindra tractors are also known to be simple and easy to use.
The mCRD technology (or Mahindra Common Rail Diesel Injection Engine) resulted from the $30 million investment of Mahindra in Mitsubishi. This technology aimed to renovate Mahindra's Tier IV engines to be more user-friendly and simple.
This system allows farm machinery to improve its fuel consumption through many injections per cylinder stroke. In other words, a tractor engine using mCRD technology can perform without a DPF (Diesel Particulate Filter). Therefore, your tractors can handle heavy farm tasks for a long time without overheating or being damaged.
This new technology also makes tractor operation less overwhelming for you. No DPF filter means you don't have to monitor the backpressure, clean the filter after use, or buy expensive filter replacements.
Additionally, the DOC (Diesel Oxidation Catalyst) after-treatment system meets the new fuel emission standards. You can confidently use Mahindra tractors for your daily farm work without breaking your bank account.
Choosing a Mahindra tractor also means you respect the environment. Since there are many injection points, the exhaust emissions will be cleaner with less NOx and PM than the previous diesel engines.
Read our related article, 'What Credit Score Needed for Mahindra Tractor?' to see where your score needs to be to get a loan.
Final Words 
Mahindra is a reliable Indian tractor manufacturer with more than four decades of reputation in the industry. Knowing where Mahindra tractors are made will make you more confident in choosing a new Mahindra tractor for your farm work.
Besides Mahindra, you might notice the presence of Kubota – a Japanese tractor and farm machinery firm. Mahindra and Kubota tractor prices depend on the tractor model and the dealer you purchase your tractor from.
In general, the price of Mahindra tractors is slightly lower than Kubota tractors. However, you should consider other criteria like parts, services, accessories, and implements to pick up an appropriate tractor for you.