For companies competing with each other in the same product line, branding through color is the best way for customers to retain product impressions in the long term. For example, the dark green tractor must be from John Deere, and the blue must be from Ford Tractors.
So what about a red tractor brand? You can refer to the top 15 outstanding brands below.
*This post may have affiliate links, which means I may receive commissions if you choose to purchase through links I provide (at no extra cost to you). As an Amazon Associate I earn from qualifying purchases. Please read my disclaimer for additional details.
Top 15 red tractor brands in the world
Because red is very beautiful, prominent, and popular in many different fields, it is not surprising that many tractor brands launch products with the major color red. Below, we bring you the best overview of 15 tractor brands with the most beautiful red color products on the market.
1. Case IH
Founded: 1842
Headquarter: USA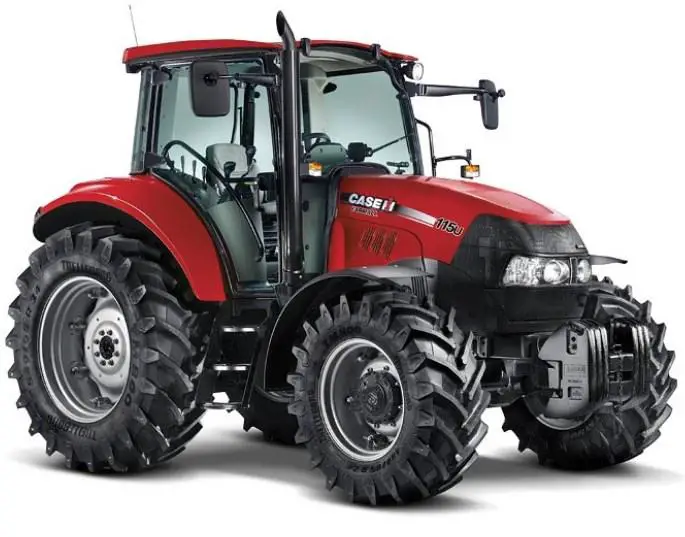 Founded in 1842 with the company's headquarters in Wisconsin (USA), Case IH offers a long list of reliable equipment for farmers, including tractors. Throughout 17 years of development, Case IH has become the largest manufacturer of steam engines in 1886.
You can find Case IH products in more than 160 countries nowadays. This brand identity is made of 4 main different red colors. The iconic Flambeau Red tractor Farmall that launched in the 20 century is a famous example.
2. Mahindra
Founded: 1982
Headquarter: India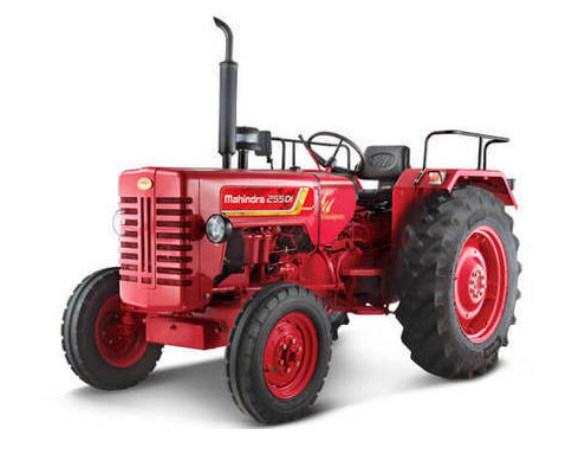 As a part of the Mahindra Group, Tractor Mahindra is considered the top tractor brand with its headquarters in India. This is also a rare tractor company that won both the Deming Award and the Japanese Quality Medal.
The first tractor named Mahindra was launched in 1982 and exported to the United States in 1994 through Mahindra USA. Currently, Mahindra has sold more than 3 million tractors.
This brand provides various red color shades for all tractor models in many countries around the world.
Read More: Mahindra VS Massey Ferguson. See how these tractor brands compare and find out which is right for you!
3. Massey Ferguson
Founded: 1952
Headquarter: USA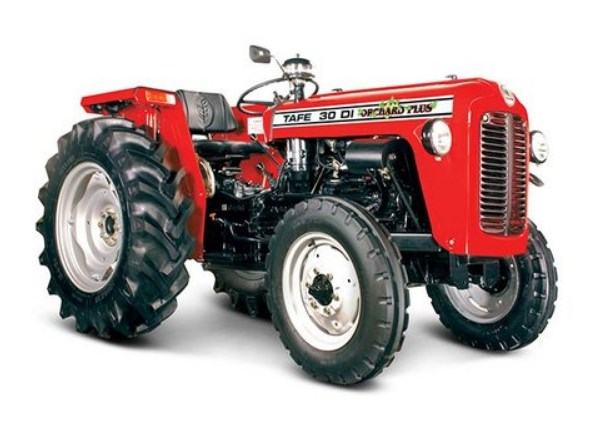 As a multinational agricultural machinery manufacturer, Massey Ferguson Limited was founded in 1952. Initially, the company was headquartered in Ontario and later moved to New York.
Currently run by AGCO, this company is one of the major tractor suppliers in the world with more than 22 lines of tractors with the iconic red color. The red codes are a bit different, so please check with the seller!
Read more: Top 7 Famous American Tractor Brands
4. Mitsubishi
Founded: 1980
Headquarter: Japan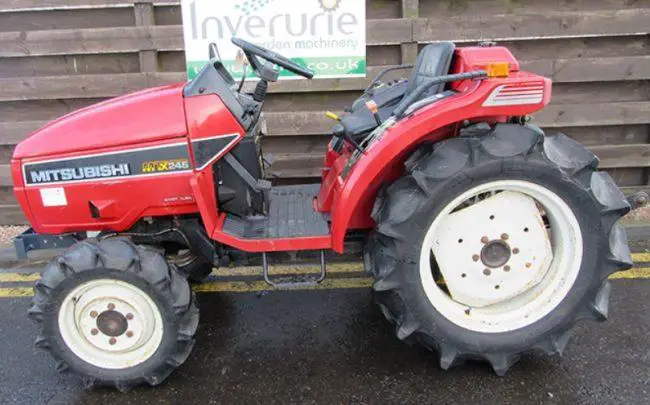 Mitsubishi is an overly famous name in the industry. From its headquarters in Japan, this company has built tractors for many of the world's famous customers, including International Harvester and Cub Cadet.
Since its establishment in 1980 until now, Mitsubishi Agricultural Machinery has focused on developing many tractor lineups with prominent and distinctive red color.
Towards efficiency, prosperity, and sustainability, tractors from the company are very popular no matter where they are.
5. International Harvester Company
Founded: 1902
Headquarter: USA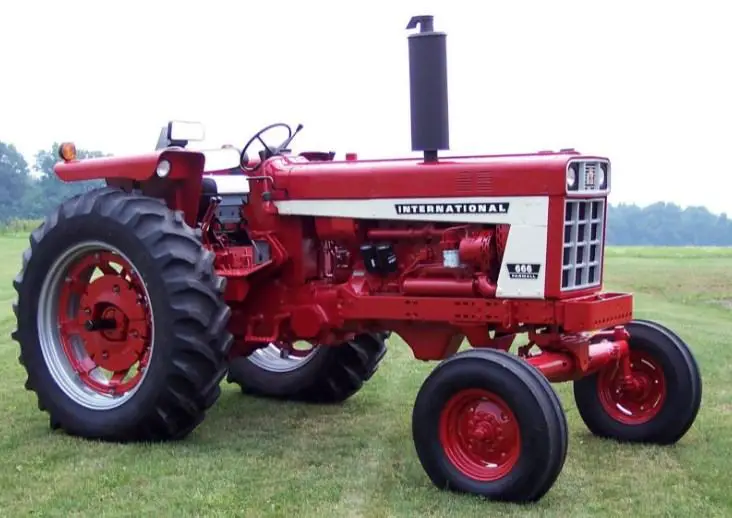 Founded in 1902 with the headquarter in Chicago, International Harvester has been an established name in the production of agricultural equipment, especially for innovative red tractors.
Many of its tractors such as Farmall have shaped remarkable innovations in the industry. Their signature is the "flambeau red" tractors. The company's agricultural equipment division was later sold to J. I. Case Company in 1985 and became Case IH.
Check more: Top 9 Blue Tractor Brands in the world
6. Branson
Founded: 1998
Headquarter: South Korea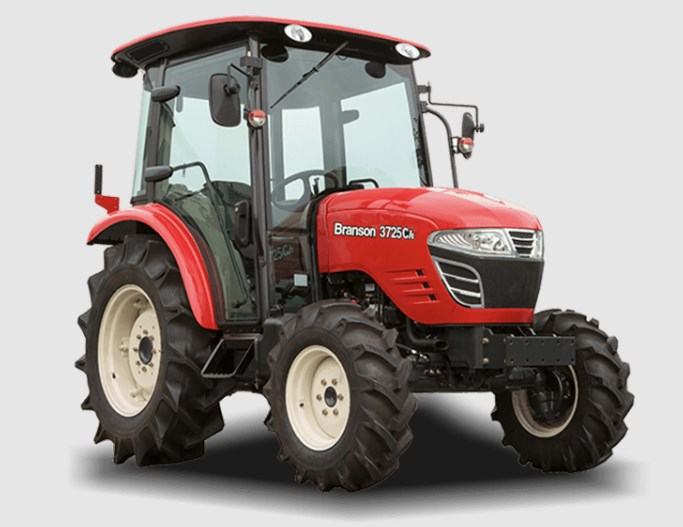 As a compact tractor distributor under Kukje Machinery Company (South Korea), Branson was established in 1998 with headquarters in the United States. Kukje then became once with TYM – a Korean tractor manufacturer.
With a history of supplying many components to major brands such as John Deere, Branson is now a major distributor with more than 167 agents in both the US and Canada. Its compact tractors are also available in many countries with diverse red colors.
7. Belarus
Founded: 1946
Headquarter: Russia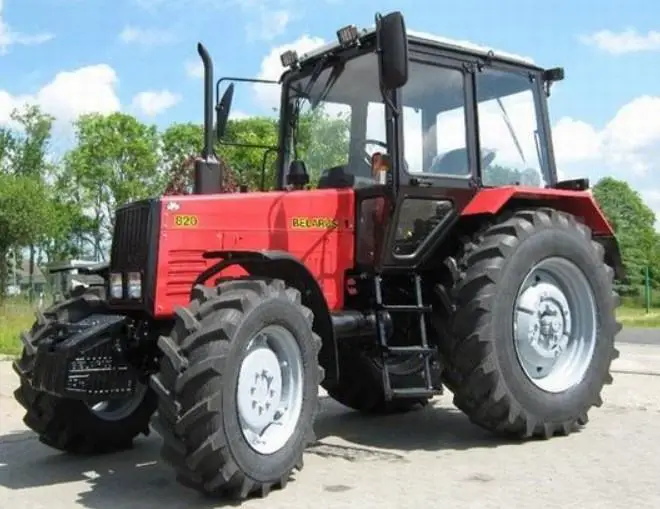 Belarus is a red tractor brand whose headquarter is in Russia. Strictly speaking, this is a line of four-wheeled tractors produced by Minsk Tractor Works.
Founded in 1946, Belarus Minsk Tractor Works (MTZ) has helped develop the Russian tractor industry.
They provide a large scale of production of agricultural machinery not only in the CIS countries but also globally. MTZ even exported to the United States and Canada with a variety of red lines.
Read More: Mahindra Tractor Reviews. Check out this review of Mahindra tractors!
8. ArmaTrac
Founded: 2003
Headquarter: Turkey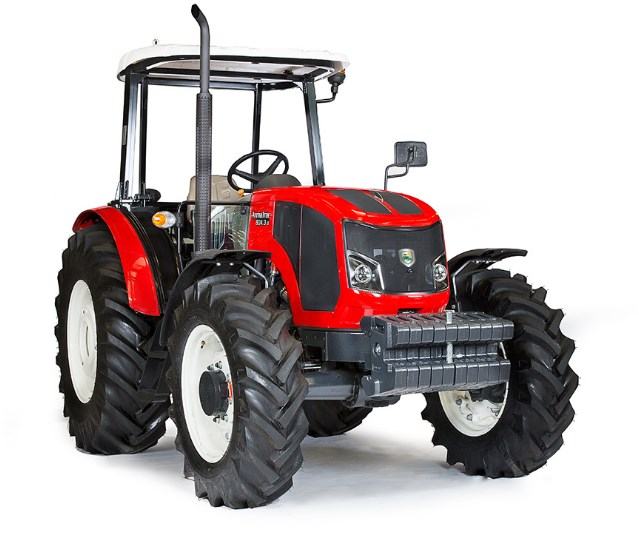 In 2003, Erkunt Tractor officially established its first headquarters in Turkey. The company was the first one to manufacturer tractors with its own license and has surpassed the top 3 best manufacturers in the country.
ArmaTrac is the name for these tractors when they were exported globally since 2007. The tractors come in a variety of colors, including striking red, are currently available in many countries including the USA.
Read More: Best Ride On Tractors for Kids. If your little farmer wants to continue the family business, a toy ride on tractor is a fun place to start! Here are our favorites and why.
9. Jinma
Founded: 1959
Headquarter: China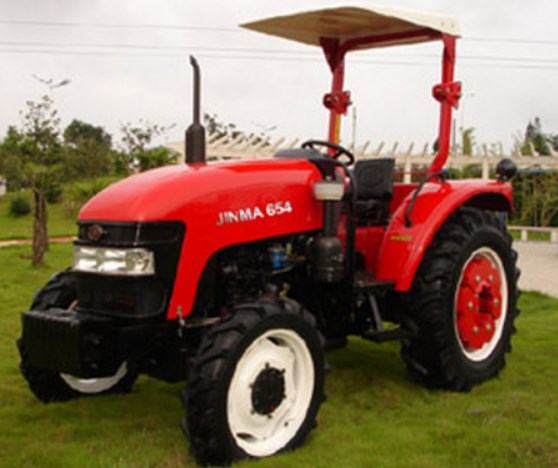 Jinma is a tractor product belonging to Jiangsu Yueda Yancheng Company with headquarter in China. Founded in 1959 under the ownership of the Chinese government, the company offers a wide range of small-wheeled tractors.
Currently, the company has branches in the region and in the Middle East, even North America and Europe. Jinma's products are exported, assembled, and sold in many countries in the region and in Europe and America under other brands such as Nortrac or Agracat.
10. McCormick
Founded: 2000
Headquarter: Italy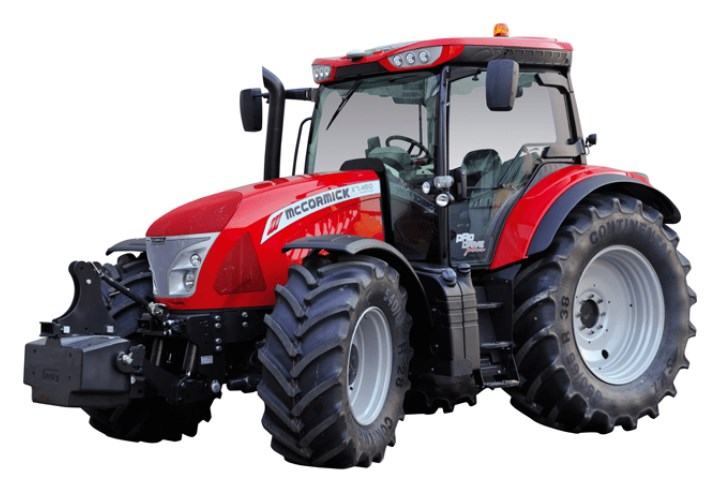 This is a red tractor brand founded in 2000 by ARGO after FIAT had to sell International Harvester Factory. It was put under the historic name McCormick Tractors International.
The company is headquartered in Italy and has a range of technologically leading tractors with American origins. Their distinctive red line tractors offer high performance, meet the most demanding requirements, and are well worth a look.
11. RK Tractors
Founded: 1960
Headquarter: USA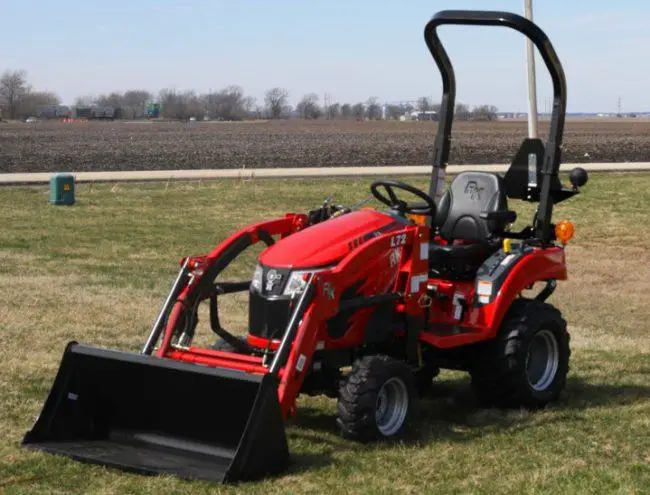 Manufactured by TYM in Korea and distributed in the United States by Rural King, RK Tractors is an industry-leading compact tractor manufacturer. The company is headquartered in the United States since its inception in 1960.
RK Tractors is committed to providing high-end products at extremely low prices with a long-term warranty of up to 5 years for products. mainstream tractors, of course including the red tractor you are looking for.
12. Yanmar
Founded: 1912
Headquarter: Japan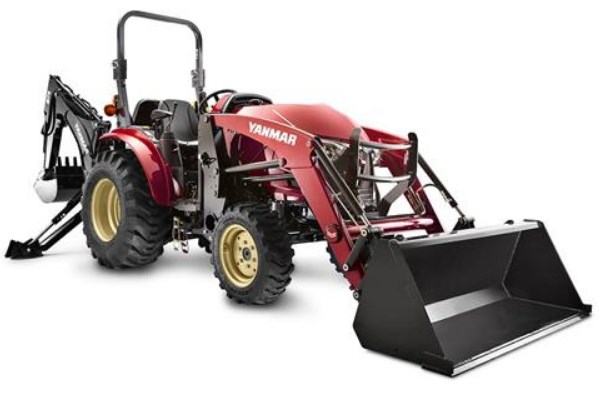 Yanmar is a tractor manufacturer with over 100 years of experience based in Japan. Starting manufacturing and distributing diesel machines in 1912, Yanmar was voted top 1 for product quality according to dealers.
This brand widened its product lines in 1961 by establishing the agricultural equipment division. Since 1980, Yanmar has been the supplier of several models of utility tractors to John Deere to this day. Of course, the red tractor is also one of its highlights.
13. Valpadana
Founded: 1935
Headquarter: Italy
Valpadana is another red tractor maker under ARGO. It was officially established in 1935 and was acquired by ARGO later in 1995. Valpadana headquarters placed in Fabbrico, in the region of Emilia-Romagna of Italy.
The company's first tractor comes out in 1960. Then, Valpadana mainly produces tractors for agriculture with the distinctive red color as most other companies under ARGO.
14. Antonio Carraro
Founded: 1910
Headquarter: Italy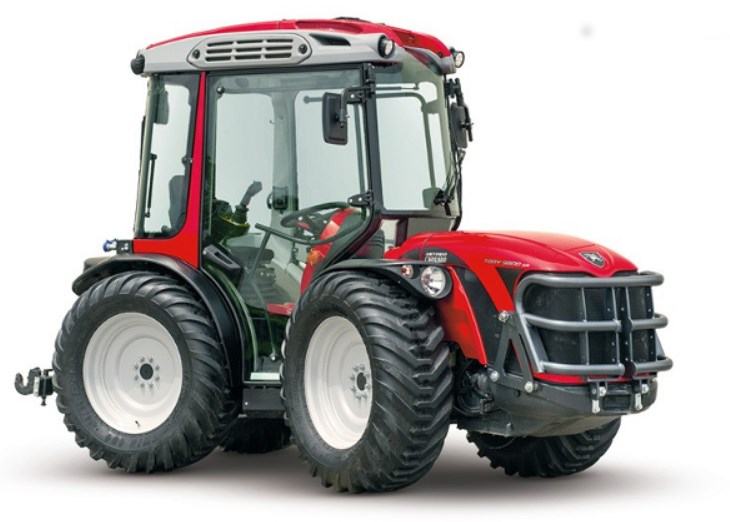 This is a rare tractor agent from Italy that is not owned by ARGO. As a conglomerate rich in tradition, Antonio Carraro was founded in 1910 by Giovanni Carraro.
This is one of the pioneers in reforming the small tractor industry for specialized agriculture. Headquarter is still in Padua, the Veneto region of Italy, although the company has grown with many branches and agents globally.
15. Zetor
Founded: 1946
Headquarter: Czech Republic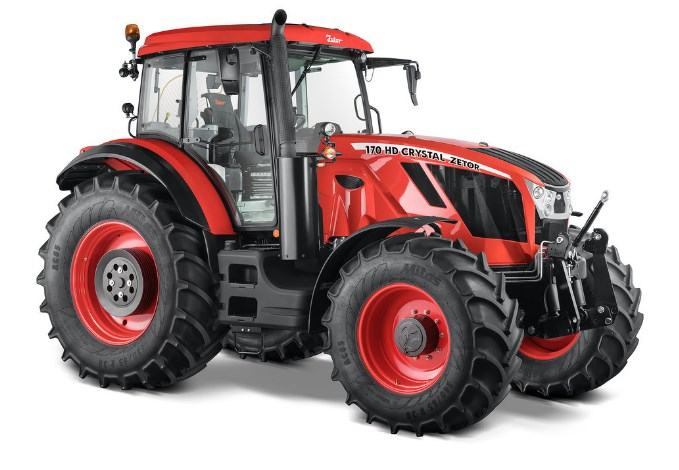 Zetor is the only red tractor brand on our list from the Czech Republic. Founded in 1946 just after World War II, Zetor expanded its business globally and into North America in the 1980s.
Starting as a state-owned program with headquarters in the Czech Republic, Zetor was later privatized in 1993 and has sold more than 1.3 million tractors up to now, including a variety of red ones.
Read More: Best Backhoe Attachments for Tractors. We tested and reviewed the top backhoe attachments on the world wide web. Here's everything you need to know about our favorite attachments!
Last words
When it comes to the red tractor brand, please remember that the red shade could vary depending on the model as well as the manufacturer. You can contact the dealership for exact information about the color code before purchasing.
Hope this article provides you with enough information about red tractor brands! Thank you and good luck!