Many tractors have a long history extending back to the dawn of the heavy industry, and many of them are still in use today. Continue reading to learn about some old tractor brands in the world.
*This post may have affiliate links, which means I may receive commissions if you choose to purchase through links I provide (at no extra cost to you). As an Amazon Associate I earn from qualifying purchases. Please read my disclaimer for additional details.
Top 10 Old Tractor Brands In The World
Here are the top 10 old models from some famous farm tractor brands, almost work until now, a little merge with another brand or no longer production.
1. Fordson – An old American tractor brand
The history of the Ford Motor Company dated back to 1907 in America when Henry Ford founded the Henry Ford and Son Company. They manufactured tractors under the Fordson name.
Fordson was the first agricultural tractor brand to go into mass production. It became very popular before the name was officially dropped in 1964.
One of the old models worth mentioning of this brand is the Fordson E27N Major. It was launched in 1945 and had been produced until 1952.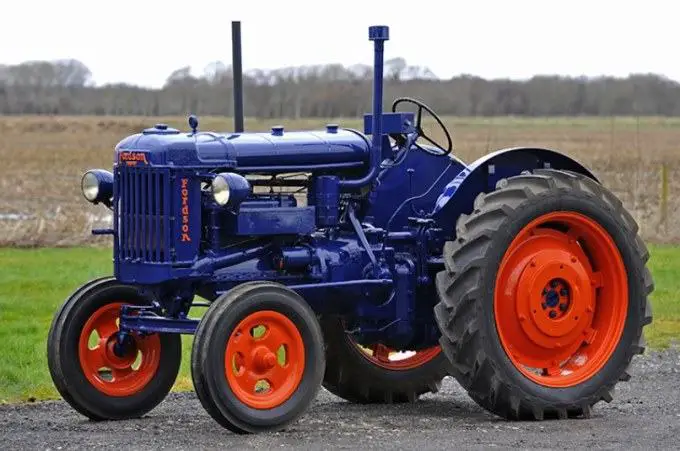 In fact, E27N is an upgraded version of the Model N's. It possesses many outstanding features of Standard N such as powerful four-cylinder, side-valve engine, 4.4-liter petrol, splash feed lubrication, etc.
The most notable improvement was in the rear end when the worm rear in Standard N was replaced by a reduction drive. This helps give better ground clearance and consumes less fuel when operating.
Fendt is a manufacturer of tractors founded in 1937 with its headquarters in Marktoberdorf, Germany. This brand discontinued in 1997 after being purchased by AGCO.
Fendt was considered the Maybach of tractors because of its technology, build quality, customer service, and high price.
One of the company's proudest models is the Fix 2 FL120. This model was produced from 1959 to 1962.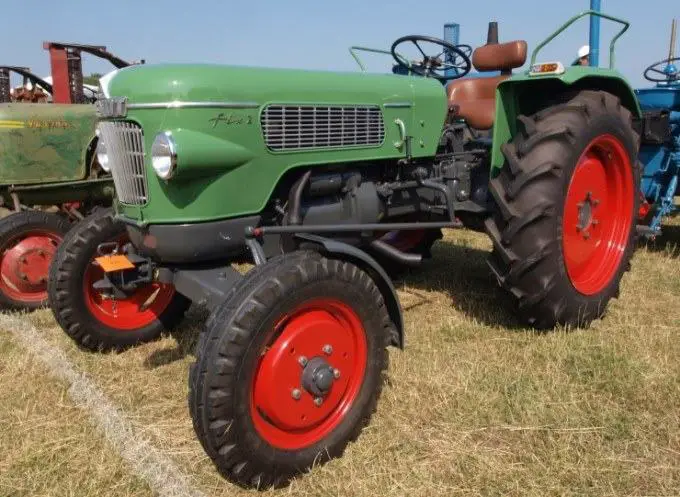 This vintage tractor is powered by a 1.4L 2-cyl diesel engine. It can produce 19 HP at a speed of 540 RPM. In addition, it was designed with an open operator station cab and a 6-speed gear.
3. Kubota – An old Japanese tractor brand
Kubota Corporation is a tractor manufacturer from Japan. It was established in 1960 in Osaka, Japan.
Since Kubota first introduced its first tractor in 1960, its tractors have been at the forefront of the market. Today, Kubota manufactures a wide variety of tractors from small to large sizes to serve a wide range of applications.
One tractor model that contributes to the success of this brand is the Kubota B6000. This model was manufactured in 1973-1977.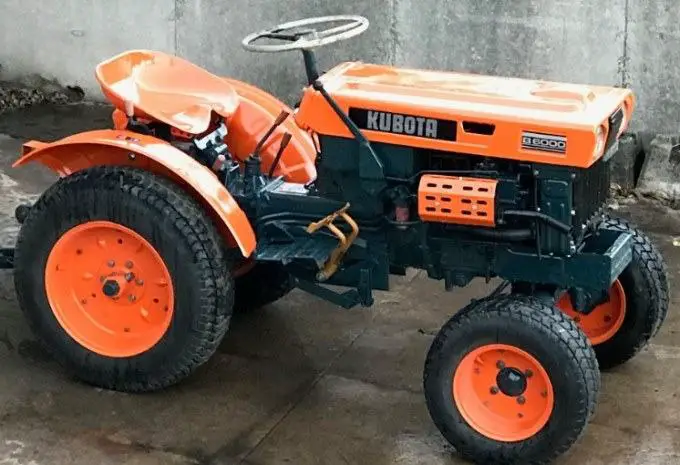 The Kubota B6000 tractor was powered by a 0.6 L diesel engine. This engine gives a maximum output power of 10.9 HP at a speed of 2700 RPM.
4. VTZ – An Russian tractor brand
VTZ was founded in 1930 with its headquarters in Volgograd, Russia. This factory specializes in producing heavy equipment such as military equipment and tractors.
It is considered the largest tractor manufacturer in the USSR which supplied millions of tractors to the farming industry.
VTZ universal-2 is one of the most famous old tractor models of this brand. It is so popular that a number of its scale models are sold as hot tractor toys for kids and decorations.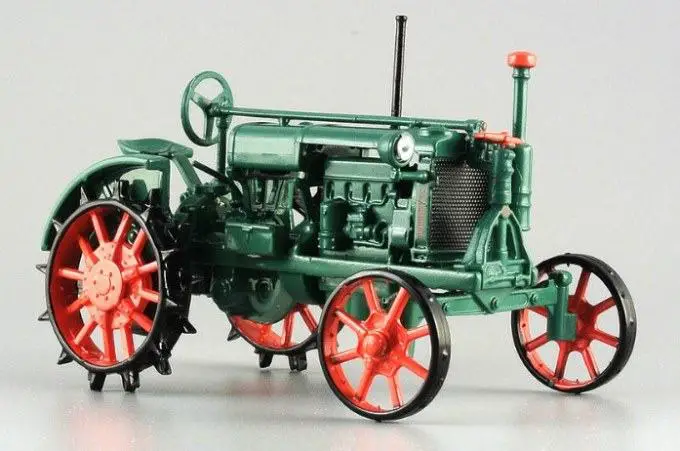 5. John Deere – An old green tractor brand
John Deere is a leading agricultural machinery manufacturer in the world. it was founded in 1804 based in Moline, Illinois, USA.
The most popular tractor of this brand is the John Deere A Tractor. This is also the most economical tractor.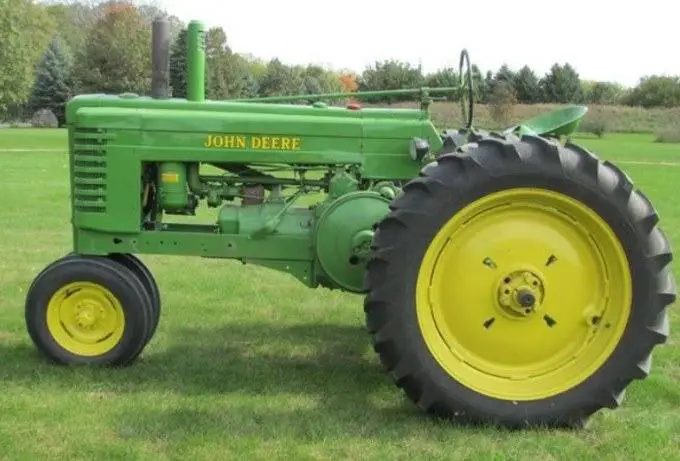 This tractor was manufactured from 1934 – 1952. It is equipped with a two-cylinder engine and a 4-speed transmission. It was also the first tractor with integrated wheel treads that are adjustable.
The Ford Tractor Company was founded in 1960 in England when Fordson merged with Ford and the brand name Fordson was dropped.
The company continued to expand until 1991 when it merged with Fiat Terracotta and as a result, the brand was changed to New Holland.
The Ford 2000 Tractor is the company's first model in the series of 1000 range tractors after dropping the Fordson name. This tractor was manufactured from 1962-1965 with a 34hp Ford diesel engine.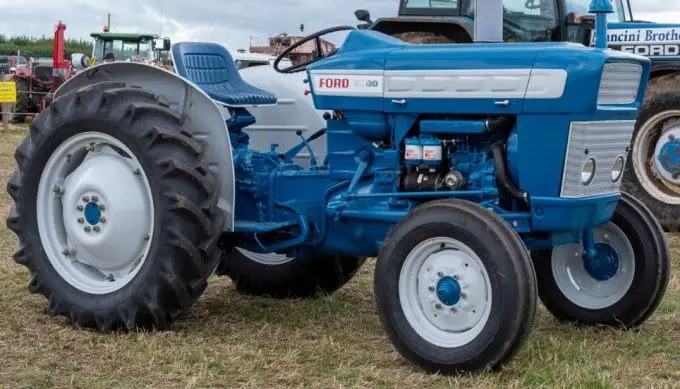 7. Massey Ferguson – An old yellow tractor brand
Massey Ferguson is an agricultural equipment manufacturer founded in 1958 based in Duluth, Georgia, USA.
After more than 30 years of operation, the company disappeared in 1990 due to many financial difficulties. Today, it exists under the brand name AGCO and remains a major seller in this field.
The Massey Ferguson 35X Industrial is the company's most powerful selling tractor. This tractor is made in both France and England. It is powered by a 35HP (26 kW) Perkins diesel engine.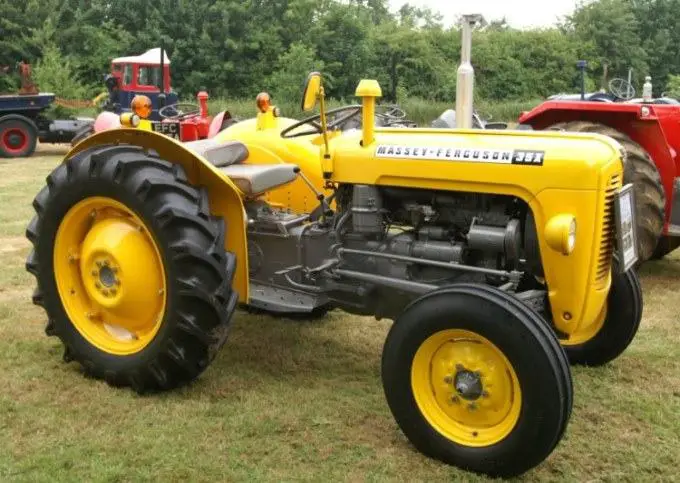 This British tractor producer was founded in 1948 based in Nuffield, Oxfordshire village. The design of the Nuffield Universal tractors is similar to the David Brown tractors as they have the same designer.
In 1968, the company merged with the Leyland Motor Corporation. However, the production of tractors under the Nuffield name still continued before it started to use a new name in 1969.
Being produced from 1957-1961 in Oxford, England, the Nuffield Universal 4 is the company's pride when it comes with a powerful 40hp diesel engine.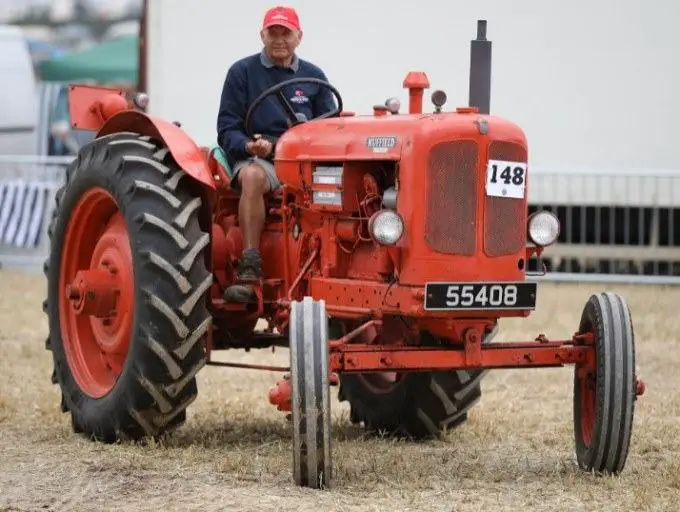 This company was founded in 1946 with its headquarters in Minsk, Belarus.
Belarus tractors are manufactured by many Soviet Union factories. It is one of the world's leading manufacturers of tractors and by 1995,  it supplied more than three million tractors for the farming industry.
MTZ-5 Belarus Tractor was the most universal tractor of this brand. It was produced from 1957-1972.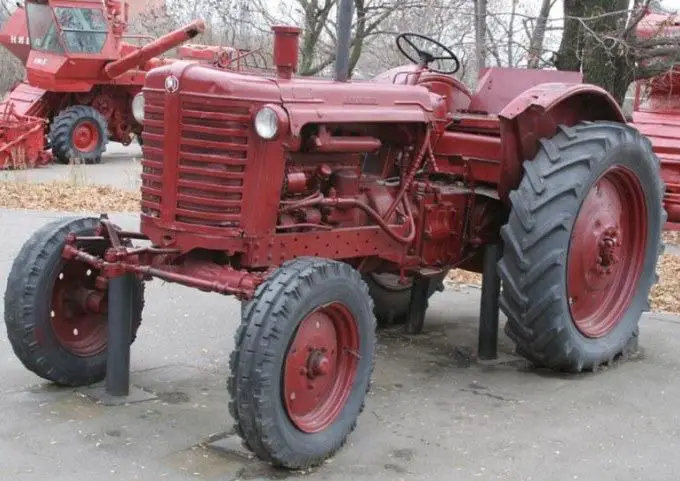 The tractor features a strong engine that can give 40HP at a maximum speed of 1400 RMB. Its measurements are 410 cm long, 238 cm broad, and 162 cm tall, including the cabin.
10. Sears – Craftsman – An old garden tractor & lawn tractor brand
The company was founded in 1910 in Kankakee, Illinois when Sears purchased a Manufacturing Company named David Bradley and began selling tractors for the garden in 1946.
During its operation, it went through many owners and now exists as a division of Husqvarna.
Two of its old tractor models are the Sears 10XL garden tractor and the Sears 1047SE riding lawn tractor.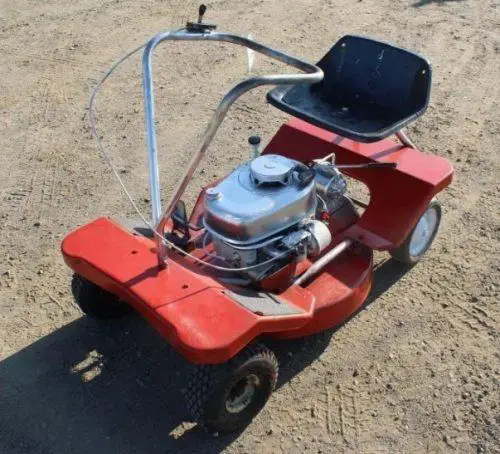 Being produced from 1968-1972, the Sears 10XL garden tractor can give maximum engine power of 10 HP and operates at 3600 RPM. This tractor has a compact size when its dimensions are just 157x84x89cm.
Final words
Above are the top 10 old tractor manufacturers. Which vintage tractor is your most impressive one? Please comment if there is any other brand producing vintage tractors but not mentioned on this list.