Mahindra tractor engines are some of the best in the world. They are known for their durability and power and have a long history of quality and innovation. But who makes Mahindra tractor engines? In this blog post, we will look at the history of Mahindra tractor engines and find out who manufactures them.
*This post may have affiliate links, which means I may receive commissions if you choose to purchase through links I provide (at no extra cost to you). As an Amazon Associate I earn from qualifying purchases. Please read my disclaimer for additional details.
The History of Mahindra Tractor Engines
The Mahindra Tractor Company has a long and rich history, dating back to 1947 when it was first established. The company's first tractor, the
Mahindra B-275
, was manufactured in 1963 and quickly became the
highest-selling tractor by volume in the world.
In 2010, Mahindra once again set the record for highest tractor sales, cementing its place as one of the most popular and trusted brands in the industry. Today, Mahindra tractors are known for their
dependability, power, and innovative design
, making them a top choice for farmers and ranchers around the globe. Whether you're looking for a versatile workhorse or a sleek and powerful machine for your farm,
Mahindra has a tractor that will fit your needs.
So if you're in the market for a new tractor, check out the impressive lineup from Mahindra – you won't be disappointed!
Who Makes Mahindra Tractor Engines?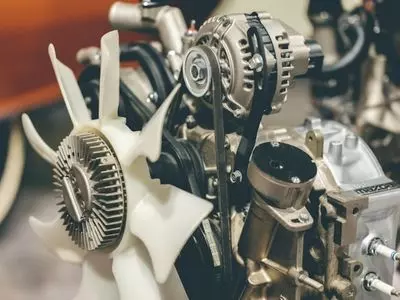 Engines for all
Mahindra tractors
are made by Mitsubishi and Tong Yang Moolsan. However, almost all
Mahindra tractors are made in India or China
. The company has a ten-country international presence and offers a variety of
agricultural, construction, and utility vehicles.
The first Mahindra tractor was produced in 1963 in association with the International Harvester Company. In 1972, an agreement was reached with the
Japanese company Mitsubishi
for the joint production of light diesel engines. This resulted in the
Mahindra Tractors and Engines Limited factory at Nasik in Maharashtra
. Mitsubishi continued to supply engines to this factory until 1992 when Mahindra took over the entire production. In 2003, another partnership was formed with the
Korean company Tong Yang Moolsan (TYM).
This resulted in the setting up of a
second factory at Chakan near Pune in Maharashtra
state solely for producing TYM engines for use in Mahindra tractors. Almost all models of Mahindra tractors available in India are powered by one of these engines –
Mitsubishi or TYM.
The only exception is the 6030 4WD model, which has an Engine made by Perkins of the UK.
What Motor is in a Mahindra Tractor?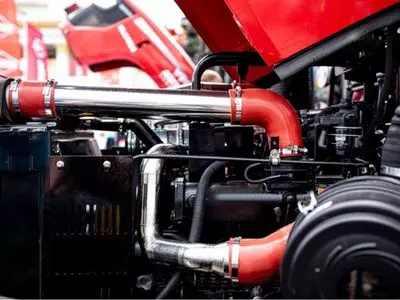 The Mahindra Tractor has a powerful engine designed to
withstand heavy use
. This engine provides the power needed to complete even the most challenging tasks. Additionally, the motor can run
smoothly and quietly
, making it ideal for use in both residential and commercial settings. The Mahindra 4520 tractor, for example, is equipped with a 3-cylinder diesel engine that produces
20 horsepower
. This engine is designed for both
heavy-duty work and long-term reliability
, making it a great choice for those who need a machine that can handle a variety of tasks. For those who need even more power, the
Mahindra 5555 tractor features a 4-cylinder diesel engine that produces 55 horsepower.
This engine provides plenty of power for even the most challenging projects, making the 5555 a great choice for those who need a tractor that can handle any task.
Benefits of a Mahindra Engine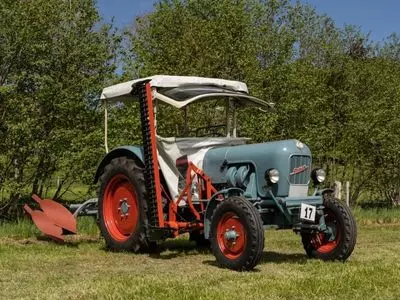 Here are just five of the benefits that you'll enjoy:
Increased power and torque – Mahindra engines are designed to deliver more power and torque than comparable engines, meaning you'll be able to take on tougher challenges easily.
Enhanced efficiency – Mahindra engines are built for efficiency, helping you to save money on fuel costs over time.
Lower emissions – Mahindra engines produce fewer emissions than other engines, making them better for the environment.
Longer-lasting performance – With proper care, a Mahindra engine will last for many years, providing you with reliable performance.
Peace of mind – When you purchase a Mahindra engine, you can rest assured knowing that you're getting a quality product backed by a company with a reputation for excellence.
Here's a video going into a bit more detail about the Mahindra tractors:
Some of the Best Features of Mahindra Engines
Here are the best features of Mahindra engines:
High Performance: Mahindra engines are powerful and efficient. They deliver high torque at low rpm, making them ideal for many applications.
Fuel Efficiency: Mahindra engines are highly fuel efficient. They use less fuel than other engines, so you'll save money on fuel costs.
Low Emissions: Mahindra engines have low emissions levels. This means they're better for the environment and won't contribute to air pollution.
Durability: Mahindra engines are built to last. They're designed to withstand the toughest conditions and keep running for years.
Reliability: Mahindra engines are known for their reliability. You can count on them to start up and run smoothly, even in the most challenging environments.
Safety: Mahindra engines are safe to operate. They meet all safety standards and have a reputation for being one of the safest engine brands in the world.
FAQS
Are Mahindra Tractors Made in the USA?
The company has
5 assembly plants in the US
— one at its North American headquarters in Houston, Texas, California, another in Marysville, and Chattanooga, Tennessee.
The company also has a factory in India that produces engines for its US-assembled tractors.
So when you buy a Mahindra tractor, you're getting a piece of machinery that's been put together by
American workers using parts sourced from all over the world.
Plus, the company's tractors are backed by a network of
more than 600 dealerships across the country
, so you can be confident that you'll always be able to find the parts and services you need. Whether looking for a compact tractor for your farm or a utility vehicle for your construction business,
Mahindra has the perfect solution for you — and it's made right here in America.
Read our related article
where we compare the
Mahindra VS Kubota price
and features.
The Bottom Line
Overall, Mahindra tractors can be manufactured all over the world to disperse their products to everyone who's in the market for them. We hope that you now know more about this brand of tractor so that you can better choose the one that's best for you.