Kioti tractors are worldwide well-known for their high performance in tractors and farm equipment. But where are Kioti tractors made? Let's explore the brand story of Kioti and find out what makes this tractor brand a reliable choice in the competitive farm machinery industry.
*This post may have affiliate links, which means I may receive commissions if you choose to purchase through links I provide (at no extra cost to you). As an Amazon Associate I earn from qualifying purchases. Please read my disclaimer for additional details.
Brand Overview Of Kioti Tractors
Kioti is the brand name of Deadong Corporation – a South Korean agricultural machinery producer. Kioti Tractor is the trade name for tractors of Deadong in America, Europe, and other countries. Kioti Tractor is formerly known as Daedong Industrial Company, Ltd. In March 2022, Kioti Tractor changed its name to Deadong Corporation.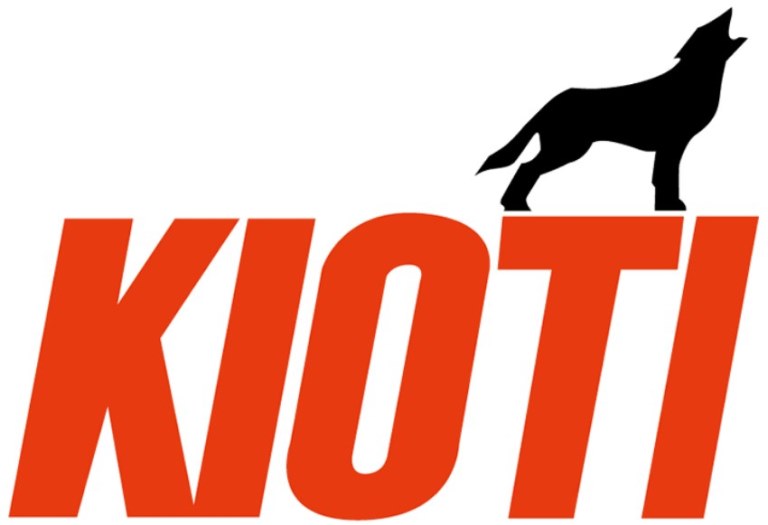 Kioti Tractor started in 1947 with the headquarters in Daegu, South Korea. Daedong started with producing mainly metal casting.
In 1949, this company entered the agricultural machinery industry by successfully introducing the water-cooled diesel engine, then power tillers (in 1963), exported its first tractors (in 1985). Deadong then offered a complete farming machine and vehicle product line, like tractors, rice transplanters, combines, and garden tillers.
In 1993, Deadong USA was founded as a production and distribution center of tractors, tractor attachments, and utility terrain vehicles in the United States.
Over 70 years of continuous innovation, this company has become a leading Korean specialized farming equipment. Nowadays, it offers a wide range of farming machinery, like small tractors, UTVs, zero-turn mowers, and other tools.
Where Are Kioti Tractors Made?
Since the first introduction of Kioti tractors in the U.S. in 1986, Kioti has expanded its production activities and distribution network to other countries worldwide. Today, the company has positioned itself as one of the leading Korean tractor brands.
In The USA
In the USA, Kioti tractors are made in the Daedong-USA. Inc., a subsidiary of Daedong Corporation in the North American market.
The first Kioti tractors were introduced in the U.S in 1986 in its annual conference with dealers from the United States, Canada, Europe. This event also marked the starting point for the rapid development of Kioti tractors in the US market.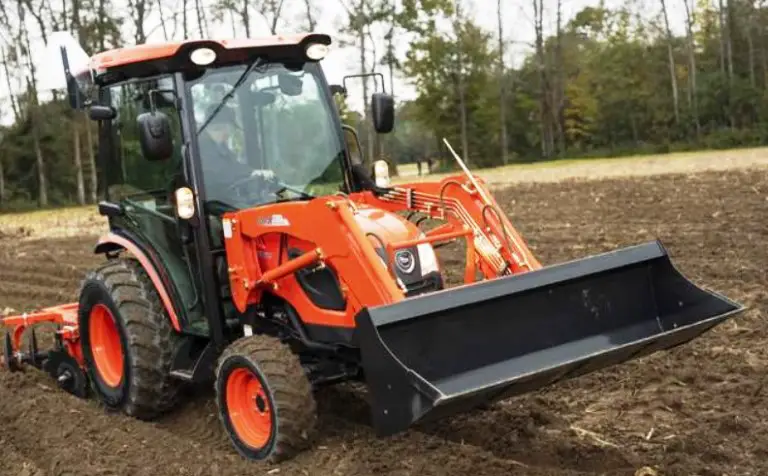 In 1993, Daedong opened its first two subsidiaries in the US – Daedong-USA, Inc. and Kioti Tractor in Wilson, North Carolina. In 2004, it established its new US headquarter in Wendell, North Carolina, for customer service and fulfillment.
Since 1993, Daedong-USA has been known as a critical location of Kioti in the North American market. This center was able to understand the North American farm machinery market and provide products that meet the growing demands for this market.
Until now, Kioti products are distributed via Daedong-USA to more than 450 dealers across the USA.
Besides farm machinery production, Daedong-USA provides excellent financial services to help U.S users access its products easily. In 2001, it partnered with DLL to provide various financing options to its dealers and end-users for tractors, UTVs, and equipment.
In 2016, DLL established an Asset-Based Whole Goods Leading (ABL) facility to offer Daedong-USA dealers exclusive financing options.
Read our related article, Who Makes Mahindra Engines? We discuss where Mahindra parts are manufactured.
In Europe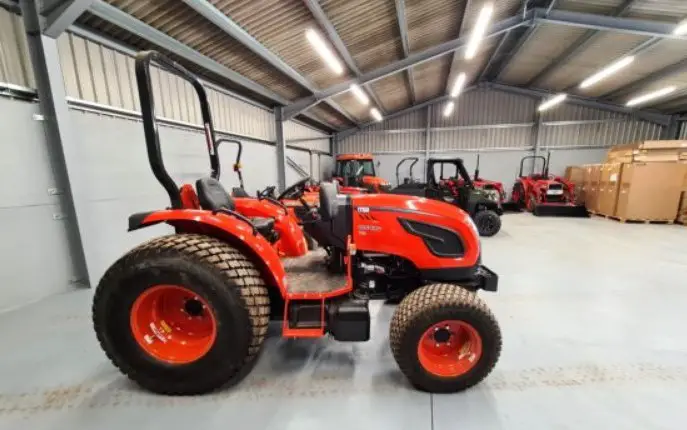 Continuing its success in the North American market, Daedong-USA, Inc expanded its tractor production and distribution network to Europe.
In 2012, Daedong Kioti Europe B.V was established in the Netherlands, near Rotterdam port, to sell high-quality goods and provide after-sale support service to 30 countries in the European Union.
In 2019, it opened a new office in Hamburg to serve the emergent dealer network in the German market.
In the UK, their products were first successfully distributed and marketed by RECO in 2001. From February 2016, Pols Group of Holland took over the distribution and service of Kioti in the UK for small tractors, UTVs, mid-positioned and out-front mowers, and tractor replacement parts.
Besides, Pols Group has also developed a robust dealer network in Holland, Romania, France, Benelux, with Beckside Machinery as the leading dealer.
In Canada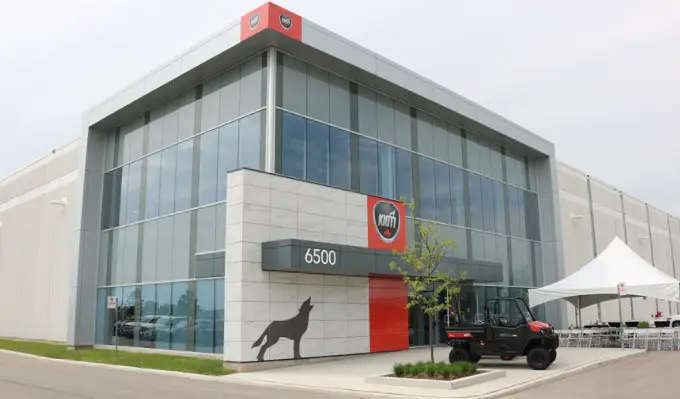 Kioti Canada was founded in 2018 as a subsidiary of Daedong-USA, Inc. Its distribution center was located in Mississauga, Ontario. Before that, Kioti tractors were transported from the North American headquarters in Wender, North Carolina, USA.
Kioti Canada serves as a center to expand Kioti's distribution network in Canada. Over 32 years of development, there have been 75 retailers of Kioti in Canada.
Besides tractors, this subsidiary also distributes other accessories and tools. It is able to store 500 tractors, 500 accessories, 500 tools.
In China
Daedong China is the subsidiary of Daedong-USA.Inc in China, and it was established in 2007 in Anhui province. This center manufactures combine harvesters and rice transplanters for the Chinese market.
Nowadays, Daedong China distributes its products via 40 dealers in China. And it strives to become one of the leading tractor brands in China.
Read more: Where are Mahindra Tractors made?
Who Makes The Engines For Kioti Tractors?
Kioti is a market leader in diesel engines and agricultural machinery in Korea. It manufactures the engine part for all of its tractors. Besides, every small component of Kioti tractors is completely manufactured by Kioti to ensure a smooth and extended operation of the vehicles.
However, not all companies make all tractor parts on their own. Bobcat designs its compact tractors, but it outsources the production parts by signing an OEM agreement with Daedong.
Read more: Where Are New Holland Tractors Made?
Are Kioti Tractors Any Good?
High Performance
First and foremost, Kioti tractors are known for their Daedong's fuel-efficient diesel engines. Depending on your budget and requirements, you can choose a Kioti tractor with horsepower ranging from 24.5 to 73 HP.
Kioti has been recognized as one of the leading providers for single-cylinder and multiple-cylinder diesel engines in the North America and European area since 1947.
Besides, the company also continuously improves its engines' design and performance. From the early stage, it utilized automation tools in engine processing and assembling with high precision.
Since 2006, Kioti extended its engine lines by adding 13 robots for assembling and preprocessing and 15 RGV units for single and multiple-cylinder engines with the capability of 65,000 units/year.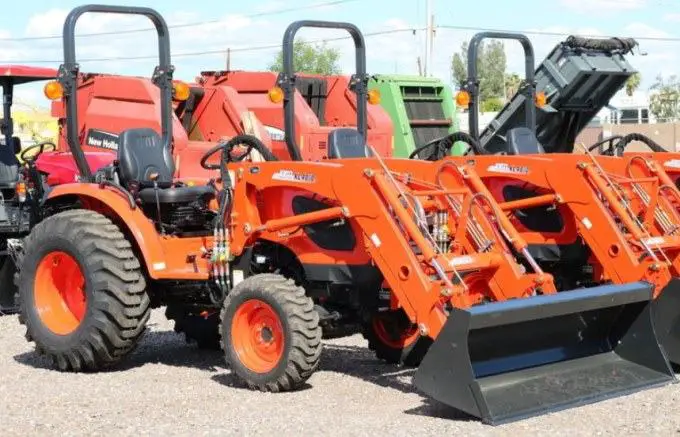 Environment-friendliness
Not only powerful and fuel-efficient, all residential and commercial Kioti tractors are also designed with sustainability in mind. Its groundbreaking tractors aim to contribute to steady, sustainable agricultural growth globally.
All the tractor engines from 19 to 75 HP follow the emission standards of North America and Europe. Nonetheless, Kioti tractors have also obtained the US EPA Tier 4 final certification and the Europe Stage IIIB certification, making this Korean company highly competitive with worldwide engine producers.
Excellent Customer Service
Kioti always strives to deliver the best quality in its products and its after-sales service and support. The customer service of this company is considered one of the best ones in the farm machinery industry. All customers benefit from Kioti's extensive dealer network in the USA, Europe, Canada, and China.
Affordable Price
Pricing is a vital criterion when it comes to purchasing a new tractor. Fortunately, almost all Kioti tractors are inexpensive, providing farmers worldwide an easy doorway to high-quality tractors and farm machinery at an affordable price.
Although the price may differ by dealers and regions, the average price of Kioti tractors is lower than Kubota tractors. For example, after adding wheels and other required items, the Kioti CK2610H tractor was $3,000 less than the Kubota L2501L for the same tractor and equipment.
Final Words 
Kioti is a reliable brand name if you search for a new tractor for your residential or commercial purposes. Knowing where Kioti tractors are made, you are halfway to pick up your appropriate tractor.
Besides, you should also acknowledge Kioti tractor problems. Like other tractors, their tractors also have some pitfalls like low-quality wheel bearings, issues with the HST transmissions, and so on.
For problems on a specific tractor model, you should ask for advice from an experienced user or ask other farmers on online forums and communities for further assistance.