If you're thinking of getting into farming or cultivating a homestead, you may be considering a tractor. But how much does a tractor cost for farming?
Tractor prices can differ significantly depending on design, size, performance, technology, and whether it's new or used. As a result, costs may range from $2,500 to over $600,000.
Used tractors will cost less, but regardless of whether you go for a new or used tractor, you can expect to shell out a few thousand bucks.
We'll cover what you need to know about the cost of tractors in this guide!
*This post may have affiliate links, which means I may receive commissions if you choose to purchase through links I provide (at no extra cost to you). As an Amazon Associate I earn from qualifying purchases. Please read my disclaimer for additional details.
Prices for New Tractors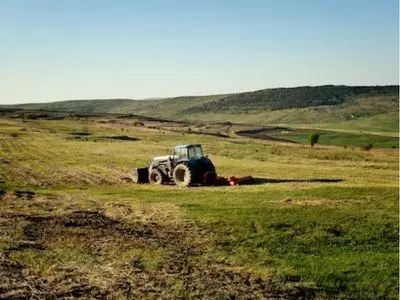 Many things affect the price of a new tractor, such as engine and overall tractor size and attachments.
Whether your tractor is for home, small farm use, or commercial use also makes a big difference in the total cost.
Typical Price Ranges
Low-horsepower and low-cost compact tractors typically cost around $9,000.
Mid-size tractors have an engine of 30 to 80 horsepower and typically cost $25,000 to $50,000.
A large tractor has an engine with at least 100 horsepower, which costs between $50,000 and $80,000.
You can also buy tractors with engines of 100 horsepower or more. The price starts at over $80,000 and goes up to almost $600,000, depending on the model and options you choose.
If you need help paying for this crucial business asset, many financing options are available from dealers and banks. Federal farm loans and grants are available for those who qualify.
Here's a table showing various types of tractors and their average prices:
| Tractor Model | Engine (Gross) | Tractor Type | Average Price Range |
| --- | --- | --- | --- |
| 1987 Ford 340B | 52 hp/38.8 kW | Industrial tractor | $5,000 - $7,500 |
| 1995 John Deere 6200 | 89 hp/66.4 kW | Utility tractor | $15,000 - $35,000 |
| 1999 Kubota M6800 | 70.9 hp/52.9 kW | Utility tractor | $15,000 - $40,000 |
| 2021 Mahindra EMax 20S HST | 19.4 hp/14.5 kW | Sub-Compact Utility tractor | $18,000 - $20,000 |
| 2016 Kubota B2650HSDC | 26 hp/19.4 kW | Compact Utility tractor | $20,000 - $30,000 |
| 2016 CASE IH Magnum 250 CVT | 250 hp/186.4 kW | Row-Crop tractor | $150,000 - $200,000 |
| 2014 Caterpillar D6T | 207 hp/154.4 kW | Bulldozer | $100,000 - $500,000 |
Costs of Additional Attachments
In addition to the tractor, you'll likely need some tractor attachments to perform tasks around the farm.
Make sure to factor that into your overall budget before taking out a loan.
Tractors come with a slew of attachments, so take into consideration the chores you'll be doing and the attachments you need the most.
Here are some of the most popular attachments:
Backhoe attachments are priced at around $7,000 on average, but they can be purchased for as little as $5,500.
Loader modifications such as pallet forks can cost anything from as little as $200 to as high as $6,000.
The cost of a rake varies widely, from $600 to $1,200.
See our related article on Compact Tractor 3 Point Attachments. These tried and true attachments are great for large and small-scale projects alike!
Factors Influencing Tractor Prices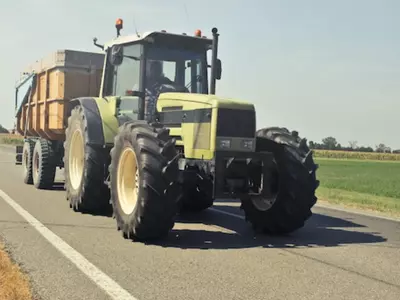 Various things can affect the cost of a new tractor and its optional extras.
Power & Size
Power Rating
The power rating of the tractor is one of the most important things to consider.
A tractor's engine is measured in horsepower (HP) in the United States. However, if the tractor was imported from another country, kilowatts may be used instead (kW).
The tractor's horsepower rating indicates how powerful it is. A sub-compact tractor with a maximum of 25HP can be found near the bottom of the price range.
These are ideal for maintaining a large garden and may even include shovels for digging in the dirt or cutting grass.
On the other hand, if you need a tractor for commercial farming with an engine size of 100HP or more, it may get costly.
Nevertheless, these tractors are worth the investment as they come with attachments and parts that offer more versatility.
Tractor Size
A tractor's usefulness lies in its size.
A utility tractor will be an excellent pick if you need a machine for small jobs around the house or garden.
Uses include mowing, slope grading, post-hole digging, brush cutting, and pulling light trailers.
With some imagination, you might find other uses, such as shoveling snow or front-end loading.
The tractor's size and weight also become extremely useful in various roles that require counterbalancing.
For example, earthmoving, backhoe labor, and moving massive loads are all made considerably more straightforward by the increased friction afforded by their greater weight.
Used vs New Models
When we compare the data side-by-side, it's clear that there is a pricing discrepancy based on age.
And this isn't limited to production year – hours of use also affect the price.
In general, pricier machines have fewer hours of use and are newer than their cheaper counterparts. One reason for this is that the machine's frame deteriorates over time.
The tractor's mileage and operation time are usually the most critical factor in deciding the price.
Many tractors are kept in a garage or shed while they aren't in use to prevent them from being exposed to the elements, but even with the best care, parts of your older tractor will eventually need replacing.
When that happens, you may find out that a used tractor is no longer made and that you cannot get replacement parts from the original manufacturer.
A used tractor is great for those just starting out and for those on a tighter budget. If possible, we recommend going with a newer used tractor model to avoid any problems with parts down the line.
Wheeled or Track Tractors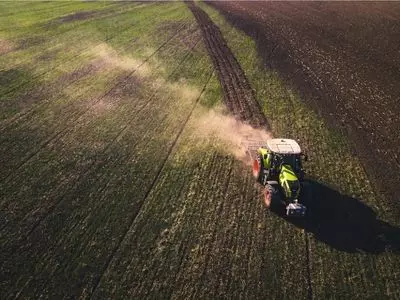 Tracked tractors have many advantages and might be more beneficial than wheeled models in some cases.
For example, the caterpillar tracks on these vehicles allow them to get a grip on the ground and accomplish tasks that wheeled versions couldn't.
They're great for extreme tasks, like building or tearing down construction, moving heavy objects and debris, shoveling snow, and working on slopes, complex rocky surfaces, and muddy ground.
While a track tractor has benefits, it also has drawbacks.
On paved roads, a tracked vehicle will suffer from significant wear and tear more than a tractor with regular tires. It also consumes considerably more gasoline and moves much slower.
The cost of many tracked tractors ranges from $200,000 to $600,000, making them considerably more expensive than many tire tractor models.
Tractors with tires, on the other hand, are excellent machines for agricultural tasks, like feeding livestock, bailing hay, planting seed, spraying herbicides and pesticides, tilling the ground, harvesting, and more.
Here's a video that breaks down the types of tractors and what they're for:
Assistance When Purchasing a Tractor
Farming can be a profitable endeavor, but if you're just starting out, buying heavy equipment like a tractor can seem like an impossible task.
There are numerous resources and government agencies that are designed to provide capital and other help to farmers. If you need assistance to further your farm operations, they may be able to help get you on track.
Conclusion
Tractors are essential and powerful tools for farmers and they have a wide range of applications, varieties, and prices. 
We recommend assessing your farm or homestead and really understanding what you need in a tractor, rather than what you want.
This can help you save money while providing you with everything you need to run an efficient farm.