What's so crazy about this UK tool brand? Why are their handy products so well-known among beginners? There are loads of companies pushing out hand tools, why do Teng tools still stay on top with good reviews from worldwide customers? The answer lies in our Teng tools review, so let's dig in!
Check Latest Price
*This post may have affiliate links, which means I may receive commissions if you choose to purchase through links I provide (at no extra cost to you). As an Amazon Associate I earn from qualifying purchases. Please read my disclaimer for additional details.
In-depth Teng Tools Reviews with Features, Pros & Cons
Highlighted features
When talking about Teng tools, we recognize the professional standards handy tools that function correctly for both pros and starters. In this Teng tools review, we'll bring you the utmost details about this brand's best-seller: Teng Tools 36 Piece 1/4 Inch Drive set – T1436.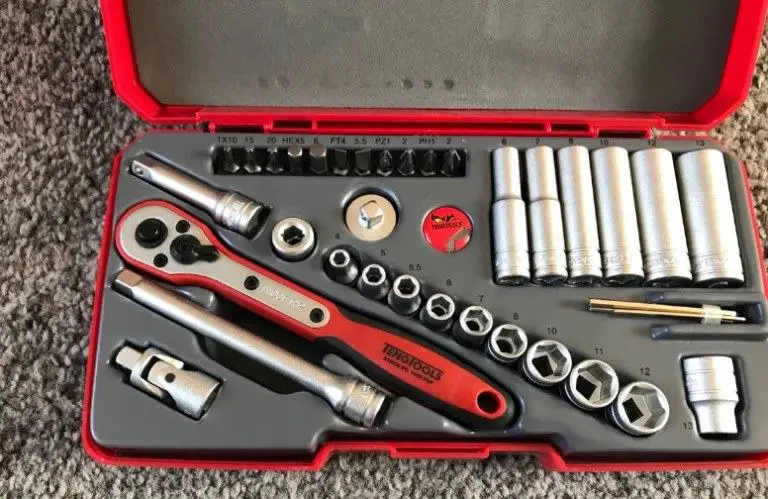 This basic toolset will help your mechanical weekend a lot easier with the following tools.
6 point regular and deep sockets, fiber-reinforced ratchet
Handle, coupler adaptor, 3/8"-1/4" adaptor, 2" and 4" extension bars
Universal joint, 3 hex keys, and 11 bits.
As the brand claims, "Beauty lies in the details", these Teng tools satisfied almost every customer as they are both comfortable and convenient, especially for the ratchets and sockets.
First, the metal/plastic/rubber cluster materials make the ratchet feel solid. Completed with a matte finish and a push-button, you can handle any disassemble easily, even with oily hands.
Besides, the tightening and loosening mechanism functions well, and the ratchet is as tiny as needed to reach small corners.
The Teng sockets are different from most tools. Though they're not chromed, however, the sockets are still high-quality and matte finished. A rich array of regular sockets and deeper sets offers everything you need in one box.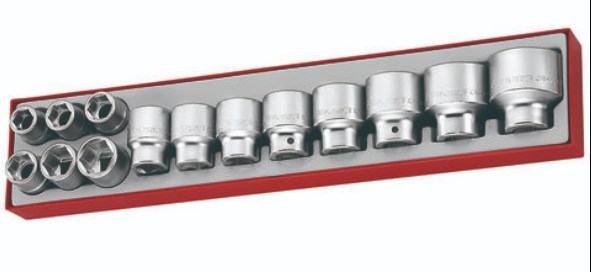 Furthermore, the handle fits snugly between your ratchet teeth thanks to an excellent soft rubber compound on top of the handle.
All the above tools are well-organized by a functional and beneficial case. This is also the last thing we want to emphasize in this Teng tools review. The manufacturer makes it durable and mobile for easy transporting. A safety lock system will secure the upper part properly.
And why we say it is well-organized? Because a clear layout inside the case will show you which tool is missing! Also,  the case top can double up as a nice screw and nut tray, just in case.
Read More Reviews on Amazon.com
Thum up
What makes Teng tools stand out from the crowd? The answer is its high-quality, smart design and a lifetime warranty.
All the products inside the kit are well-constructed with proper materials that make them sturdy and long-lasting. Not surprising that Teng tools are used by top motor racing teams and car manufacturers.
Another point that makes Teng tools deserve our attention is the smart and customer-centric design, especially for the case. You can utilize the box as a tray for nuts.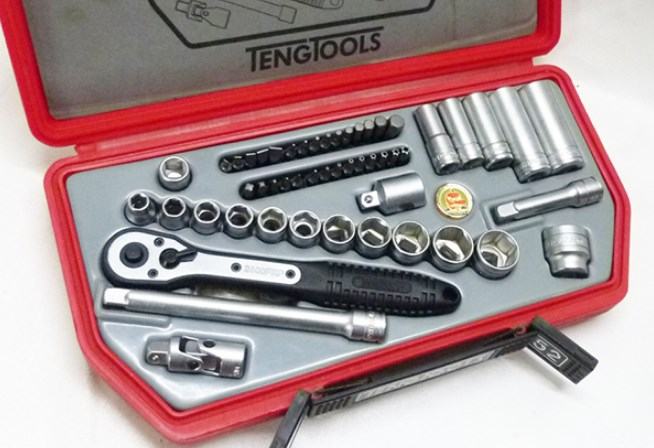 Thumb down
But if we're going to criticize, there're still some drawbacks. The case may be sleek-designed and well-constructed, however, it's not as stable as the brand claims to be.
And some customers find that the Teng tools will work better in small areas if there are more ratchet teeth. Mightily few people complained about breakages, though.
However, with half of the price comparing to other standard sets on the market, you can get these no cheap Chinese tools. Purchasing this 1/4 set from Teng tools would be a brilliant idea since it's a lifetime warranty. So, why not?
Read More Reviews on Amazon.com
Are Teng Tools any good?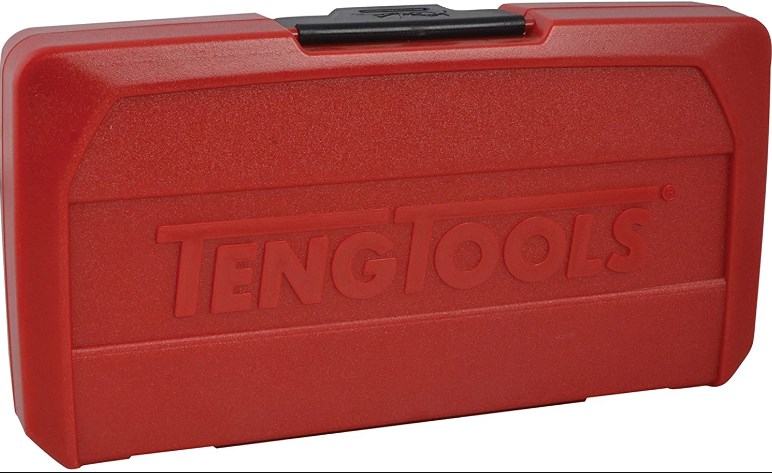 Believing that beauty lies in the details, Teng tools promoted their business for almost three decades as one of the most high-quality tool manufacturers worldwide.
Since this is a big brand from the UK, many UK forums mentioned Teng as excellent quality at a reasonable price. Teng ISO certified torque wrenches, strong chrome vanadium steel Teng Tools sockets, and typical Euro matte finish, all these details can ensure the top-notch quality of Teng tools.
Teng Tools are available on the market at a reasonable price that much cheaper than Snap-On or any other brands trusted by both professionals and home mechanics. So don't ask whether there's any good with Teng tools, it's simply perfect for anyone.
FAQs about Teng Tools
1. Where are Teng tools made?
Though Teng Tools products are designed in Sweden, all of them are manufactured in Taiwan.
2. Are Teng Tools lifetime guarantee?
All Teng Tools products have a lifetime warranty. It means they will be replaced or fixed if there's breakage during normal usage due to a manufacturing or material mistake.
3. What is a 3/8 drive socket?
A drive is needed for ratchets to accept a socket. The 3/8 inch drive socket is the middle-sized one. It can drive sockets of all sizes.
4. Are 6 points or 12 point sockets better?
It depends on the task. If you're doing some lightweight work, 12 point sockets can handle it better. However, a heavy wrenching needs 6 points one as they are less likely to slip off.
Read More Reviews on Amazon.com
Some last words 
Now, it's clear that these trades demand Teng tools that are reliable. Then put it on your shopping list and get it now!
Enjoy your time with our Teng tool reviews? Leave us your reviews and opinion about this product!