Do you have a lawn around your house? Then you're probably looking for a good mower or an improvement of the current garden tractor that you own. If that's the case, our Husquvarna TS 348XD review can point you in the right direction.
*This post may have affiliate links, which means I may receive commissions if you choose to purchase through links I provide (at no extra cost to you). As an Amazon Associate I earn from qualifying purchases. Please read my disclaimer for additional details.
Specs
Power output: 24.0 hp
Power/fuel type: Gasoline
Transmission type: Commercial grade hydrostat; Electric locking differential
Cutting deck width: 48 inches
Seatback height: Extra high 21 inches
Suitable gardens: Medium- to large-sized gardens (2 – 3 acres)
Minimum cutting height: 1.5 inches
About the Husqvarna brand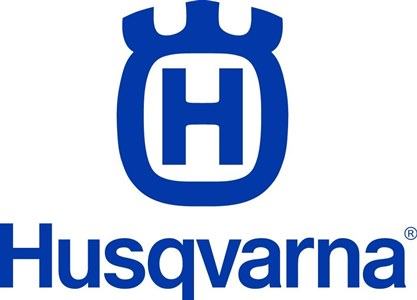 Husqvarna was established in 1689 in Sweden. Since then, the company has had a diversified portfolio, producing various products in very distinctive areas including weapons, sewing machines, and motorbikes.
Today, the Husqvarna Group consists of three divisions including Husqvarna Division, Gardena Division, and Construction Division.
Among them, the Husqvarna Division's specialization is forest and garden products and services.
Additionally, its namesake core brand is a global leader in outdoor power products including garden tractors, zero-turn, and non-zero-turn lawn mowers, robotic, riding, or walking lawnmowers with a network of over 25,000 independent dealers all over the world.
While designing their products, Husqvarna considers their customers as professional landscapers in order to design and manufacture varied and superior professional machines. However, Husqvarna garden tractors and lawnmowers are still relatively easy to operate, even for non-professional users.
Read More: Best Garden Hose Repair Kits. See what garden hose repair kits we recommend after testing the top kits on the market!
Husqvarna TS 348XD Reviews: Impressive Features 
Great power
The Husqvarna TS 348XD has a reliable Kawasaki V-Twin engine. The two-cylinder engine has an oil pump, oil filter and is fully pressure-lubricated. Despite its great power, the engine works quietly.
Furthermore, the commercial-grade hydrostatic transmission allows the tractors to achieve a maximum speed of 5.8 mph.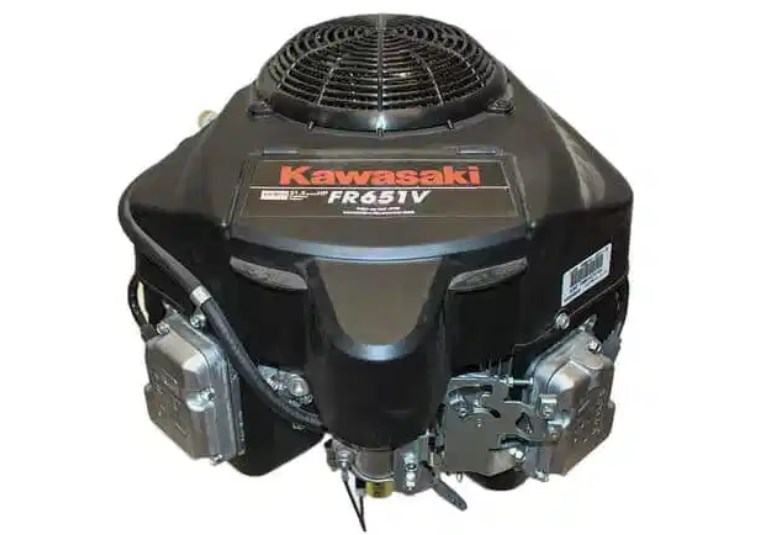 Easy navigation
You can adjust the speed of the garden tractor model by using pedals, which lets you keep your hands on the steering wheel all the time. This improves your safety while you operate the Husqvarna TS 348XD garden tractor.
Electronic locking differential further improves your navigating ability. This feature allows the machine's rear wheels to turn at the same time, which increases traction when navigating on wet grass, or slopes.
Lastly, the cruise control feature helps the garden tractor stabilize its speed, including on uneven and rough terrain.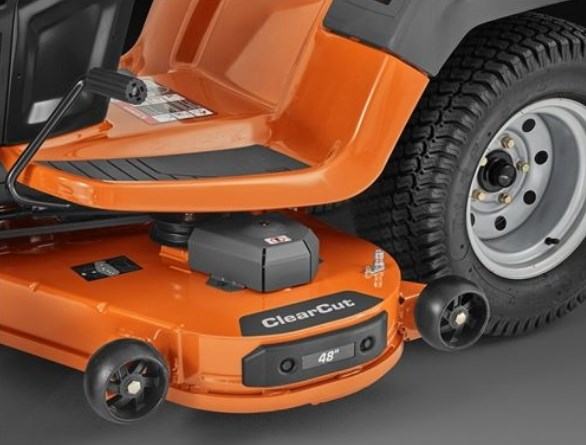 Comfortable design
The seatback is 21 inches in height, which is adjustable, and equipped with side armrests. So, both your back and arms can be comfortable while you mow your lawn regardless of your body form.
Moreover, the ergonomic, soft-rimmed steering wheel with a comfortable angle puts the operator in an ideal position to control it.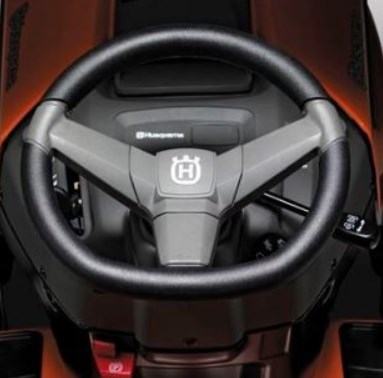 Sturdy external design
Husqvarna guarantees the durability of its TS 348XD by providing the garden tractor model with a cast-iron front axle, cast iron spindle housings, 11-gauge bolted steel chassis, solid steel hood, and tough brush guard.
For instance, the heavy cast front axle offers not only durability but also better balance and stability for the garden tractor. Moreover, the tractor frame is paint dipped to prevent it from rust, while the solid steel material that Husqvarna uses for its TS 348XD retains paint color better than plastic.
Lastly, the rough-looking brush guard provides extra protection for the tractor's hood.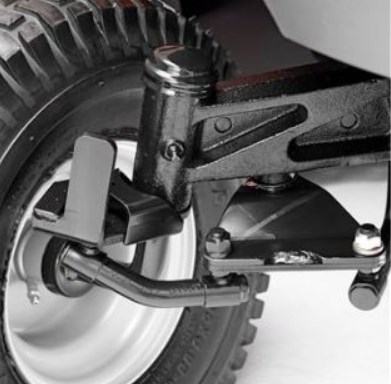 Read More Reviews on Amazon.com
A convenient deck wash port
Cleaning the garden tractor deck has never been easier with Husqvarna TS 348XD. You can attach a hose to the deck wash port to clean under the deck effortlessly.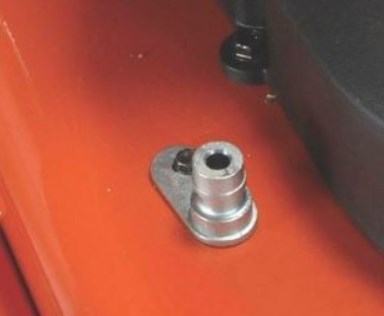 Easily accessed fuel cap
Husqvarna places the fuel cap outside, so, you don't need to open the engine hood for refueling the garden tractor.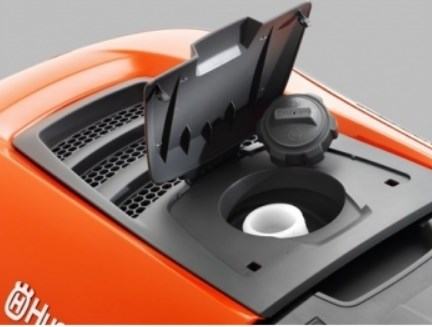 LED headlights
The Husqvarna TS 348XD garden tractor has LED headlights that outperform traditional incandescent lights by 50% in terms of lighted areas. This allows better lighting when you have to work in shaded and darker areas.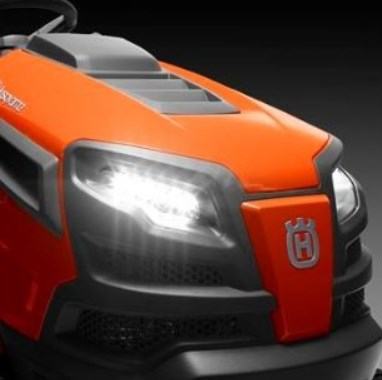 Deluxe gauge package
Ammeter and Hour meter gauges display the status of the charging system and the hours that you have used.
Read More Reviews on Amazon.com
Husqvarna TS 348XD Garden Tractor Review w/ Pros & Cons
Pros
An adjustable high back seat with armrests and ergonomic steering wheel  for comfort
Great outdoor power and cutting result but quiet engine
Can perform well in medium-to-large gardens
Durable frame, thus saving subsequent maintenance costs
Easy-to-clean cutting deck
Prioritize the garden tractor operator's safety
Great for uneven gardens
Easy navigation
Cons
Hard-to-read fuel gauge unless under the sun
Quite expensive
Read More Reviews on Amazon.com
Last words, 
Our Husqvarna TS 348XD review shows that this garden tractor model is a powerful machine with guaranteed comfort and safety for its operators. Also, it is easy to clean underneath the deck and likely to have low maintenance costs due to its sturdy frame.
Regarding design and performance, the Husqvarna TS 348XD garden tractor is an attractive option. However, because of its quite high price (from $3,600 to $4,000, depending on the retailer), you can buy it if you have some cash to spare.
See more 7 Best Garden Tractors on the Market reviews here!