What does ROPS mean on a tractor? Agricultural tractor ROPS stands for "rollover protection structures", and are vital for ensuring safety while operating a tractor. ROPS can fold down or completely detach from the machine to offer protection in the event of a rollover. According to data collected by the United States government, more than half of all deaths related to tractors could have been prevented if proper ROPS had been installed and used.
*This post may have affiliate links, which means I may receive commissions if you choose to purchase through links I provide (at no extra cost to you). As an Amazon Associate I earn from qualifying purchases. Please read my disclaimer for additional details.
Is Tractor Rollover Common?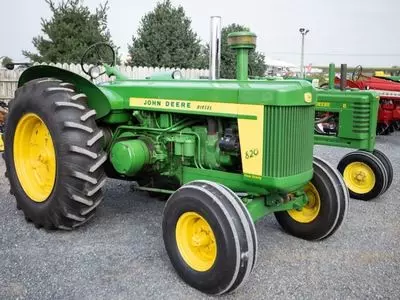 Several conditions can cause a tractor to roll over, including:
Uneven Ground

Excessive Speed

Distracted Operator

Rough Ground
The average farm tractor weight is a crushing 6,000 pounds, so if a tractor overturns, the Rollover Protective Structure (ROPS) will stop the operator from being smothered.
In America, the Occupational Health and Safety Administration (OSHA) requires all tractor operators to use ROPS and seatbelts.
ROPS History and Laws
ROPS have been utilized on tractors in the United States since 1965, but
 they became
standard
on new models in the 1970s. In 1985, the law
required
all newly manufactured tractors to include ROPS features.
Nevertheless, there is still a lack of ROPS on tractors.
Tractors without ROPS are significantly more likely to cause operator fatalities annually than those with ROPS.
On average, using ROPS and seatbelts can prevent 99.9% of deaths caused by tractor rollovers.
Factory Installed ROPS
It's necessary for all farm tractors, including those intended for lawn and garden work, to have a ROPS and seat belt from the factory.
The ROPS installed at the factory have been tested to withstand high levels of dynamic and rollover force, making it dangerous and illegal to modify them.
Any changes to the ROPS design could prevent the roll bar from saving someone's life in the event of a tractor rollover.
A certification label from SAE/ASAE/OSHA regulations will be on factory-installed ROPS bars.
ROPS Types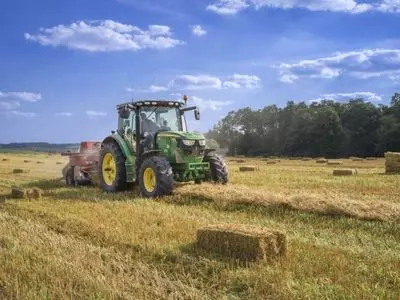 There are 3 types of tractor rollover protection.
1. Folding Rollover Protection
The ROPS can be folded down, making it possible to drive the tractor in areas with limited headroom. For tractors in fruit-growing regions, this is a more practical choice.
2. ROPS Enclosure
The ROPS design protects the operator by encasing them in a frame and glass/metal shell.
This way, the driver is shielded from environmental hazards like wind, dust, noise, and toxins.
The driver must always wear a seatbelt for added safety while inside the vehicle.
3. Rollover Protective Frame
The sturdy frame of this machine attaches to the tractor's body and can support two or four posts.
The driver should also use the seatbelt provided in case of a rollover.
Read More:
How Fast Can a Tractor Go On the Road
? We answer this question, share the average speed of tractors, and list the FASTEST tractors ever made.
ROPS Maintenance and Misuse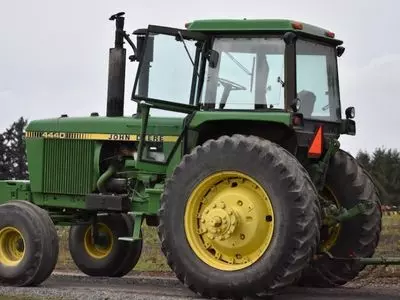 Inspect and maintain your tractor's roof-mounted factory equipment regularly for indications of excessive rust, fractures, or other deterioration.
For any of the reasons above, the ROPS might fail during a rollover.
If there are any obvious signs of wear, it's advisable to contact the manufacturer or dealer to determine what measures need to be taken.
If a tractor fitted with ROPS overturns, replace it, and don't risk injury by operating your tractor before you have the appropriate protection.
Modifying ROPS Frames
The ROPS frame should never have holes or steel welded into it or be modified in any way that may impact its ability to protect the operator.
If you want to attach more lights or accessories, contact the manufacturer first to see what can be done.
Here's a video concerning ROPS modifications and considerations:
Read More:
Best LED Tractor Lights
. If you are able to safely modify your ROPS, here are some great LED tractor light choices that we put our stamp of approval on!
Retrofit ROPS
Many older models of farm tractors made after 1967 can add a rollover protective structure (ROPS).
Most versions of tractors have had a ROPS designed and built by the tractor manufacturer or an aftermarket manufacturer.
You can purchase retrofit ROPS kits from different companies, including Case-IH, AGCO, Kubota, Deere & Company, and New Holland.
You can purchase a ROPS compatible with many older and smaller tractors for around $1,000.
A retrofit ROPS outfitted with a seat belt can often be installed by farmers or agricultural equipment dealers.
Even though the ROPS is relatively affordable, the installation cost is generally more expensive.
Even if a ROPS maker specifies a specific type of tractor, it doesn't guarantee that model is currently available.
Most ROPS manufacturers will not begin production on a particular ROPS for an older tractor unless an order has been placed.
Homemade ROPS
Because of the high impact and dynamic forces involved during a rollover, operators must be protected by a ROPS that has been well-designed, manufactured, and installed.
Incorrectly designed or installed ROPS can cause operator injury due to excessive rigidity or flexibility.
For these reasons, homemade ROPS are not recommended.
Because of the force and stress involved, weak welds or incorrectly sized bolts might break if the tractor falls over.
Without access to the proper testing facilities, it's impossible to know if a ROPS meets the necessary safety requirements.
If a tractor tips over and injuries or damage occur due to the homemade ROPS not working, the owner and builder could be held liable.
Take the Proper Precautions
The leading causes of rollovers are going too fast, hazardous weather conditions, and driver mistakes.
Driving a tractor needs excellent care and precision.
You should always use the proper safety gear, like ROPS, seatbelts, flashers, reflectors, and a wide load sign.