Over the centuries, agriculture has become a vital part of human life. It allows them to maintain a constant food resource throughout the years and serves as a foundation for other aspects of economic development.
In this article, I will introduce you to the biggest farm in the world to help you understand more about the world's agricultural centers and how they operate to serve the massive demands worldwide.
*This post may have affiliate links, which means I may receive commissions if you choose to purchase through links I provide (at no extra cost to you). As an Amazon Associate I earn from qualifying purchases. Please read my disclaimer for additional details.
Top 5 Biggest Farms In The World By Acres
#1 Mudanjiang City Mega Farm
Land area: 22,500,500 acres
Established: 2015
Owner: Zhongding Dairy Farming & Severny Bur
Location: China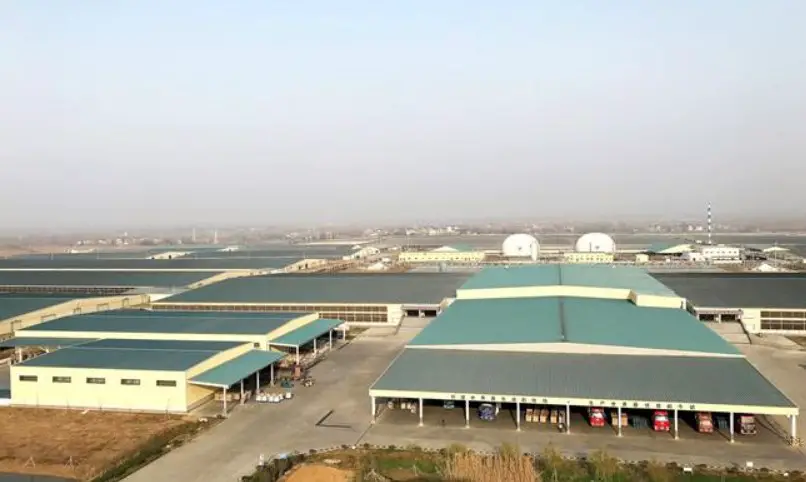 Mudanjiang City Mega Farm is the biggest dairy farm in the world. It is located in the Northeast of China with a property of 22,500,000 acres. This farm was opened in 2015 to meet the shortage of dairy products when the Russian Federation banned dairy product exports from its member states to China in August 2014.
This dairy farm is a 123-million-euro collaboration between Zhongding Dairy Farming from China and Severny Bur, a Russian mining equipment manufacturer.
Dairy is the main product of this world's largest farm. 10,000 cows on this superior farm provide approximately 800 million liters of milk annually for both the domestic market and Russia.
Due to the limited property resources in China, cows here are catered followed the American farming model. They are imported from Australia, New Zealand, and Uruguay and fed inside all year long with grain and fodder mixture.
Besides, they are carefully taken care to always stay in good health conditions by maintaining good ventilation and sand bedding.
#2 Modern Dairy
Land area: 11,000,000 acres
Established: 2005
Owner: China Mengniu Dairy Company Limited
Location: China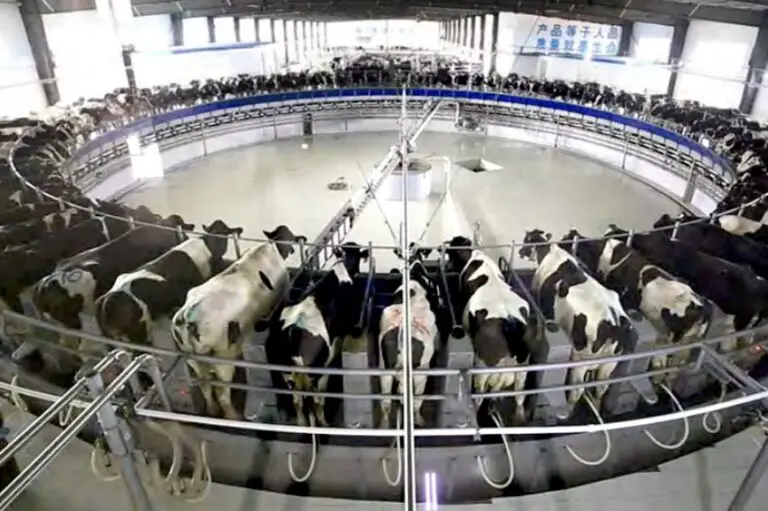 Modern Dairy (or China Modern Dairy Holding Ltd.) was founded in September 2005 by China Mengniu Dairy Company Limited. Located near many downstream dairy processing plants and feed sources, this well-known farm has a remarkable property of 11,000,000 acres for producing dairy farming and milk.
Modern Dairy is the largest Chinese dairy farming enterprise, a first-class raw milk provider and milk processor. There are 26 farms of Modern Dairy with a capacity of 10,000 dairy cows that have been opened across 7 provinces of China.
Besides, more than 1 million mu of land has been registered for planting forage grass. These factories of Modern Dairy can able to provide approximately 3,300 tons of raw milk every day.
In 16 years of development, Modern Dairy has received numerous prizes and recognitions for its contribution to the world's agricultural industry. It's the world's first dairy farming company listed on the stock market.
In 2010, it was rated as the fastest-growing company in China by China Entrepreneur Magazine. In 2016, it received the Gold Medal for the third consecutive time from Monde Selection.
#3 Anna Creek Station
Land area: 5,851,000 acres
Established: 1863
Owner: Williams Cattle Company
Location: Australia
Not only is it the third biggest farm in the world, but Anna Creek Station is also Australia's biggest cattle station with a property of 5,851,000 acres. This farm is based near the William Creek town in South Australia and is owned by Williams Cattle Company.
First established in 1863, this farm mainly raised sheep, then switched to cattle due to the dingo attacks. In 2013, this farm was renamed Anna Creek. In 2016, William Cattle Company acquired Anna Creek Station from S.Kidman and Co.
In the beginning, there were only 1,500 cattle heads due to the harsh 2000s drought. However, in 2011, the cattle number was increased up to 16,500 heads. Anna Creek mainly raises Santa Gertrudis cattle because they are familiar with this area's hot and dry climate.
#4 Clifton Hills
Land area: 4,200,000 acres
Established: 1876
Owner: G and E. A. Brooks
Location: Australia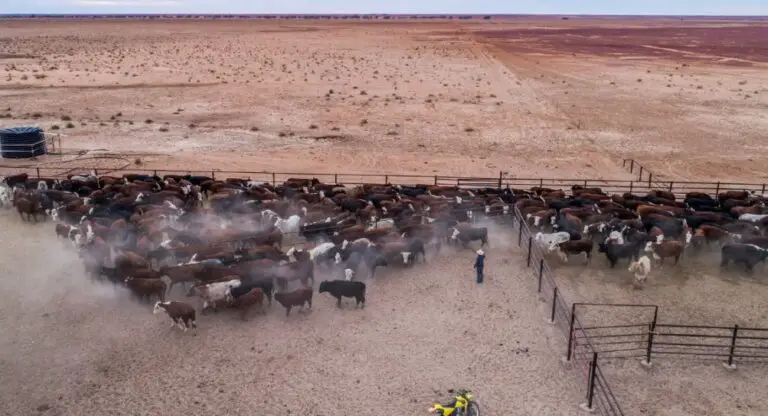 Clifton Hills is the second biggest cattle farm in Australia behind Anna Creek Station. This farm is located 132km south of Birdville and covers 4,200,000 acres of farmland with 18,000 certified organic cattle.
Clifton Hills was established in 1876 and is now managed by G and E.A. Brooks.
#5 Alexandria
Land area: 3,982,844 acres
Established: 1877
Owner: North Australian Pastoral Company
Location: Australia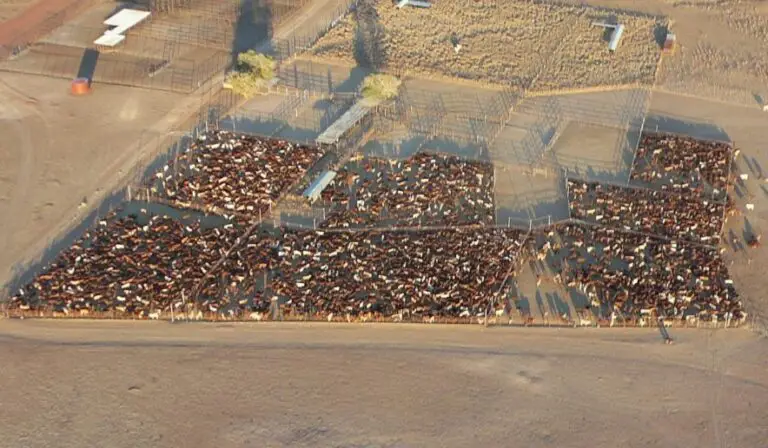 Alexandria Station is the oldest and largest property of the North Australian Pastoral Company (NAPCO). This farm is situated in Barkly Tablelands, Northern Territory, and opened in 1877. This farm is near Mittiebah Station – another NAPCO's property.
Alexandria consists of 3 station complexes with a total acreage of 3,982,844 acres: the main station Alexandria on the Playford River, two outstations Soudan on the Rankin River, and Gallipoli on the eastern side of the property.
Alexandria covers an area of floodplains, open plains, and wooded sandhills. The plain area is used to grow Mitchell grass to feed 55,000 cattle heads and to harvest 10,000 hay bales per year for other properties on the farm.
Read more: Top 9 Biggest Farm in the US
Extra Info: World Biggest Farms By Types
1. Biggest Solar Farm: Bhadla Solar Park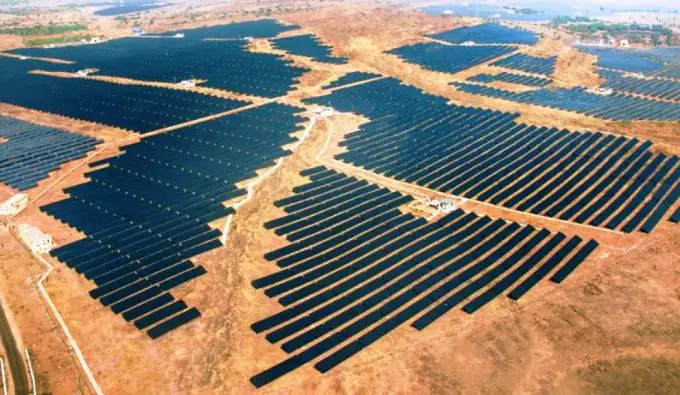 Bhadla Solar Park is the world's largest solar park with an area of 5,700 hectares. This solar farm is located in the Bhadla village in the Jodhpur district in Rajasthan, India.
Bhadla can produce approximately 2,245MW of solar electricity per year with the lowest per-kilowatt-hour rate in India, at ₹2.44 (3.4¢ US).
2. Biggest Wind Farm: Gansu Wind Farm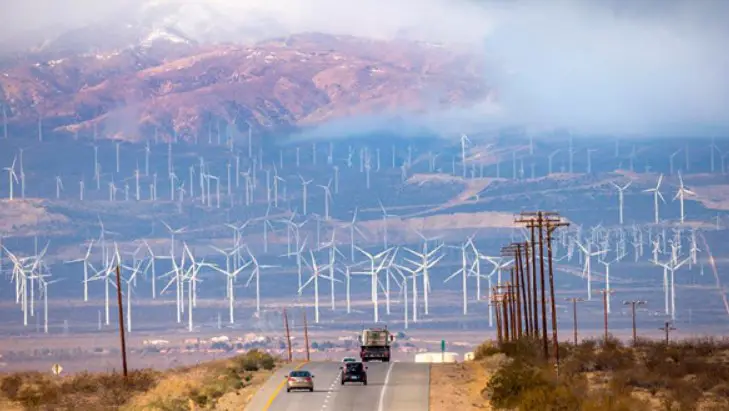 Gansu Wind Farm (Jiuquan Wind Power Base) is one of 6 wind power megaprojects sponsored by the Chinese government. This farm is placed in the desert areas near Jiuquan and Yumen City, where there is abundant wind.
This megaproject costs 120 billion Chinese yuan ($17.5 billion). It has utilized below 50% of the wind current with an electric power limit of 8GW. This number is estimated to rise to 20GW by 2020.
3. Largest Soybean Farm: Bom Futuro Farm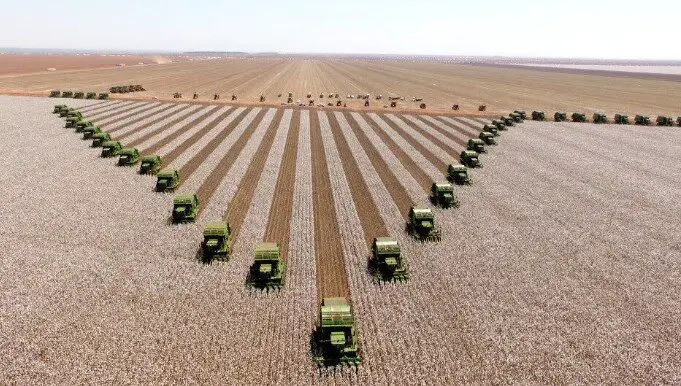 Bom Futuro Farm, located in the Mato Grosso state of Brazil, is the world's largest soybean farm. Since 1982, this farm has grown an enormous amount of soybean for the domestic market, around 555,000 acres of soybean.
Besides the soybean crop, Bom Futuro is also a golden property for growing other crops, with 170,000 acres of cotton and 260,000 acres of corn. On this farm, there are also 50,000 cattle heads and a lot of eucalyptus trees.
4. Largest Private Farm: Roman Catholic Church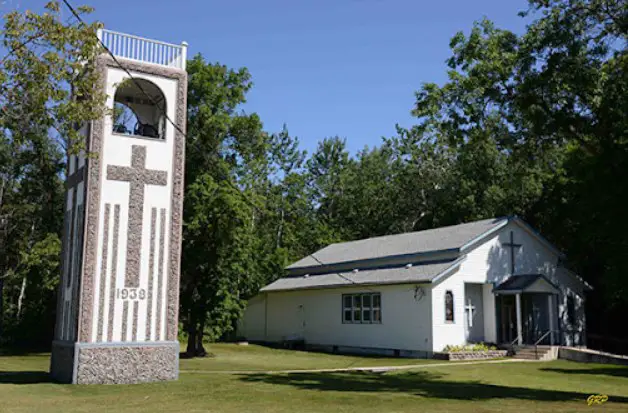 The Roman Catholic Church is the largest private farm globally, with 70 million hectares of agricultural land owned by the Roman Catholic Church. This farm is located in the most expensive area between London, Paris, and New York.
5. Biggest Pig Farm: Muyuan Foods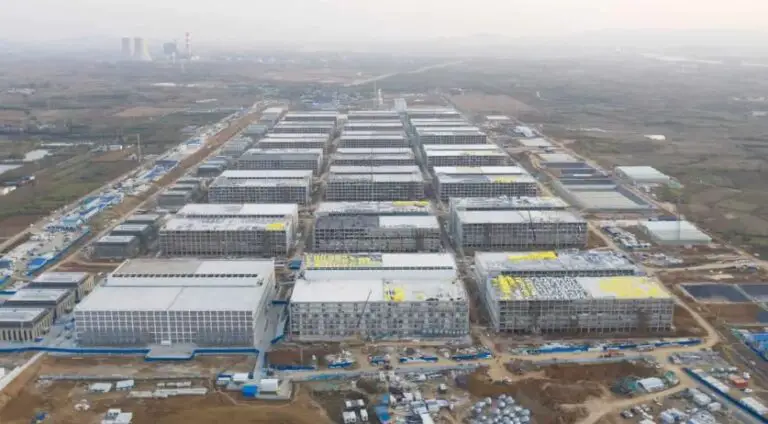 Muyan Foods – China's top pig producer, plans to operate a mega pig farm in an industrial compound near Nanyang by September 2020. This farm is also considered the world's largest pig farm, 10 times larger than a typical breeding farm in the U.S.
Muyan Foods has a breeding capacity of 84,000 sows and their offspring and aims to produce 2,1 million pigs annually.
6. Largest Goat Farm: Dobrogea, Romania
The world's largest goat farm is located in Dobrogea, 20 miles away from Constanta, Romania.
This goat farm has a notable acreage of 3,700 acres. It contains 3,1000 certified organic goats imported from France, of which 2,600 are milking goats and 7-11 month-old young goats.
Shortly, there will be two modern milk stations and a modern area for 5,000 goats on this farm.
7. Biggest Ant Farm: Terminix Service, Inc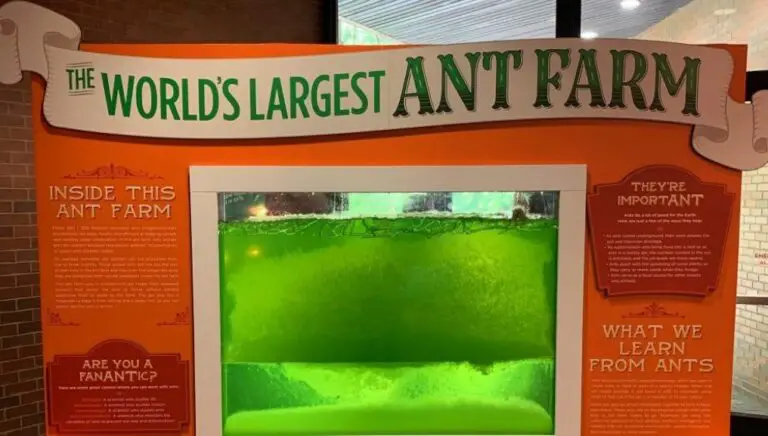 Terminix Service, Inc. (USA) owns the biggest ant farm with an area of 3 ft3. This farm is now being kept in the Discovery Place museum in Charlotte, North Carolina, USA.
In April 2019, this farm broke the Guinness World Records to become the world's biggest ant farm.
Final Words 
The biggest farm in the world doesn't focus only on crop cultivation, but it also specializes in other categories, like cattle breeding or renewable power resources.
There are some interesting facts about farming around the world. For example, China industrial farms use modern technologies to maximize their outputs with a limited property resource and a massive amount of cattle heads.
On the other side, Australian farms manage fewer cattle heads on large-sized farms due to their harsh environmental conditions.
Who knows what the largest farm in the future is. Might it be a farm in North America or Latin America?