Husqvarna has been on the world-wide outdoor/garden market as a professional saw producer. One of its latest models is Husqvarna 562XP. This saw is designed for professional landowners and loggers, who are looking for a gadget to boost their performance with low effort and high safety.
This Husqvarna 562XP review will take a detailed look into Husqvarna 562XP to help you learn more about it and buying decisions. This review features, drawbacks and common questions.

*This post may have affiliate links, which means I may receive commissions if you choose to purchase through links I provide (at no extra cost to you). As an Amazon Associate I earn from qualifying purchases. Please read my disclaimer for additional details.
Specs:
Bar length: 20 inches
Recommended bar length, max: 28 inches
Weight (exclude cutting equipment): 13.4lbs
Power source: Petrol
Power output: 3.5kW
Cylinder displacement: 59.8cm2
Detailed Husqvarna 562XP Reviews: Highlighted Features
Husqvarna 562XP is the latest saw of Husqvarna. It is a solution for a perfect combination of design, performance, and safety.
Less fuel consumption, better performance
First, this saw includes Husqvarna's original Torq-X Engine Technology. This two-stroke engine gives you a 20% improvement in fuel consumption while saving 60% exhaust emission.
Furthermore, it also uses the original RevBoost technology by Husqvarna. This technology provides users with better performance and faster acceleration of the tool. This is great for those who often use saws.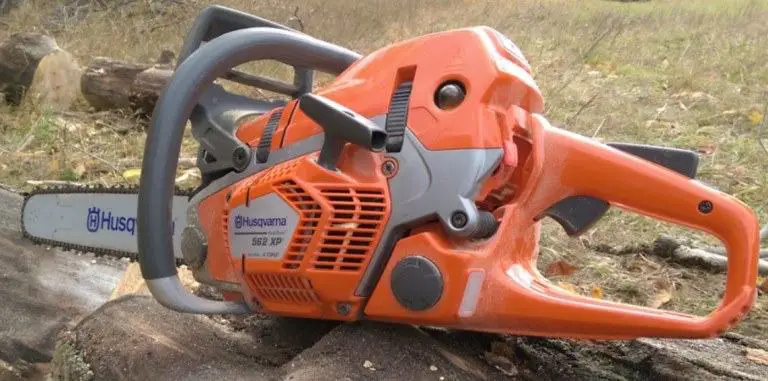 More safety
Besides performance, this Husqvarna saw is also designed with safety in mind. The LowVib technology – a vibration dampening system – is present in Husqvarna 562XP as in all Husqvarna saws. Metal springs in the engine suspension reduce variations caused by the machine.
The front handle and handguard are offset by 7 degrees to provide a more natural holding position. This avoids exhaustion and also prevents developing medical diseases. In other words, you can work longer with Husqvarna 562xp without harming your arms and hands.
More versatile
The third technology that makes this model a versatile one is the AutoTune. AutoTune ensures a stable operation and accurate tuning, which is vital to professionals. As you know, hand vibration has been problematic for many loggers. The Husqvarna 562XP is built to provide a comfortable user experience, a solid and stable gardening work.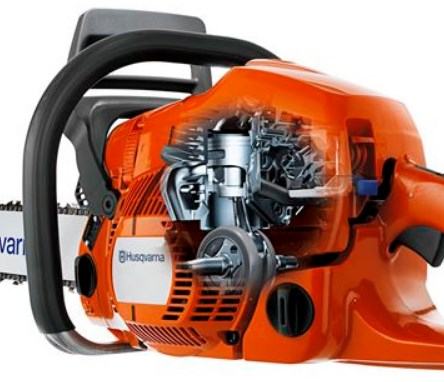 Great design, great construction
Besides technology, the design of this Husqvarna saw also does matter. Every single element of this saw is created to maximize the quality of productive work. The air injection system cleans all dust and small pieces of wood, preventing them from reaching the air filters.
As a result, it improves the engine's performance and prolongs the lifespan of the machine. The same thing concerns the oil pump. The adjustable oil pump helps to control the oil flow in different situations.
Read More Reviews on Amazon.com
Husqvarna 562xp Reviews: Pros & Cons
Pros
The first thing first to praise about this Husqvarna saw is its technologies, including Torq-X, AutoTune, and LowVib. This combination results in maximum productivity along with a high level of convenience and safety.
Secondly, this chainsaw is designed with ergonomics in mind. You can hold the saw vertically, horizontally, or anywhere in between with ease.
Every small detail of this saw as the oil and gas screw caps are designed thoughtfully. The oil caps are placed well so you can lay the saw on its side and fill each reservoir without much effort. The screw caps themselves feature a unique design that makes them easy to screw and unscrew.
In a nutshell, the design of this Husqvarna saw is beyond what we could ask for.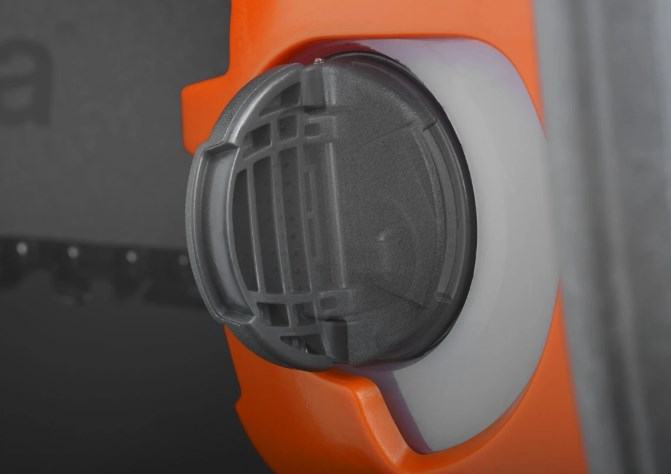 Cons
First, the Husqvarna 562XP oil filter doesn't always work properly. Fine particulates can go straight into the running engine, which can lead to engine burn-up. This problem often happens when cutting down certain Eucalypt species, especially when dead.
Second, the starter issue of Husqvarna 562XP is not as good as advertised. Some issues can be the starter pulley breaks, pin breaks out of the plastic. I think Husqvarna urgently needs to enhance the build quality of its products so that users can stay with this brand longer. Otherwise, they will look around for better alternatives.
Last but not least, Husqvarna 562XP has several complications in fuel delivery. Sometimes the oil tank can't be filled up. This results from holes in the purge bulb, cracks in the fuel lines inside the tank.
Some others complain that the fuel lines wear out after a few months of using it. The ethanol in the new gas causes them to deteriorate much faster. To continue using the saw, you need to buy new rubber lines and a fuel filter. You can try switching to aviation gas to use in a 2-stroke engine.
Read More Reviews on Amazon.com
Is Husqvarna a good brand?
Husqvarna is a Swedish-origin Austrian company that offers a wide variety of forest and gardening tools. It is the world's largest and oldest manufacturer of power tools. Husqvarna's products are widely known for their superior performance and comfort. Besides, they have been favored for their fuel efficiency and low exhaust emissions thanks to the original X-Torq technology.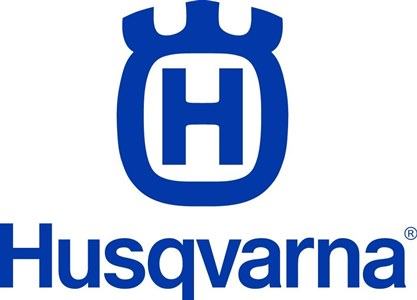 Despite some operation problems I have mentioned in the previous section of this Husqvarna 562xp review, I think Husqvarna is still a worth trying option among other competitors as Deere, Stihl, Cub Cadet, Simplicity, etc. because of its hardiness and long operating time.
Husqvarna products are recommended by professionals for tough and long work. Husqvarna still stays firmly in the market-leading position for many years and serves millions of satisfied customers around the world.
Frequently Asked Questions
1. How many cc is a Husqvarna 562XP?
59.8cc is the cylinder displacement of Husqvarna 562XP (20") Professional Chainsaw, ⅜".0.58" gauge.
2. Is Echo better than Husqvarna?
Both Echo and Husqvarna chainsaws are great to use. However, Husqvarna is preferred for its added features and reputation for durability.
3. Is Husqvarna made in China?
Actually, Husqvarna chainsaws come from many countries even though they are labeled as "made in Sweden" or "made in the USA". Most of Husqvarna's facilities are placed in Sweden and Scandinavian countries, France and Germany. Besides, it has subsidiaries in the USA, Brazil, and China. In other words, each chainsaw is made up of components that are sourced from one or more than one of these countries.
Check Latest Price
Bottom Line
I hope this Husqvarna 562XP review has provided you essential information and facts for your decision. Since a good chainsaw is a booster to your production and output, you should think twice before picking up a model to use. Additionally, to extend the saw's lifespan, you should keep up with the recommended maintenance and repairs. By doing that, either brand will last you for many years.