Mosquitos can annoyingly destroy your day; therefore, finding a good mosquito trap is the quest for every family. These traps can lure mosquitos by mimicking the CO2 like human breath and using adhesive glue, electric zap, dehydration, or drowning to kill the mosquitos.
Traps work well in different areas in your house to effectively eliminate the female mosquitos and prevent them from reproducing. Check out this Mega-Catch mosquito trap review for an in-depth look at one of the best mosquito traps you can get.
*This post may have affiliate links, which means I may receive commissions if you choose to purchase through links I provide (at no extra cost to you). As an Amazon Associate I earn from qualifying purchases. Please read my disclaimer for additional details.
Product Specs
Maximum range: 150 feet (45m)
Maximum coverage: 1.5 acres (0.6 hectares)
Target Species: Fly, Mosquito
Product Dimensions: 12.5 x 14.5 x 22 inches
Use outdoors only
About the Mega-Catch brand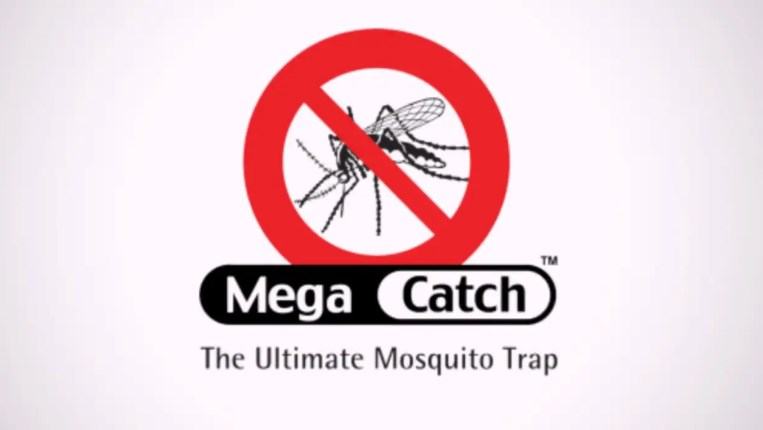 As one of the world's most advanced and leading electronic mosquito trap brands, Mega-Catch released its first Mosquito Trap in 2000. They continued their development with more introductions in 2002 and 2006 with the Alpha Mosquito Trap and in 2011, the Pro 900 Series Mosquito Traps were released in a considerable increase in Trap capabilities.
Over the past decade, thousands of Mega-Catch Mosquito Traps have been sold in North America and worldwide, with the result that Mega-Catch is now a recognized and trusted brand in the mosquito trap market.
Mega Catch Mosquito Trap Reviews: What Features It Have?
A combination of sensory signals
The Mega-Catch MCU-910 Ultra Pro Mosquito Trap creates a combination of sensory signals to draw mosquitos from up to 150 feet away and then kill mosquitos and disrupt the breeding cycle over time and reduce current and future mosquito populations in your land. These signals include light, movement, color, heat, vibration, sweat and other by-products of human activity using various sophisticated electronic components and advanced design features.
Unattended operation
The Mega-Catch Mosquito Trap has been designed for outdoor use and can operate unattended for an extended period of time. The trap can be set to start and stop running, depending on your area and the mosquito's peak activity. It features an electronically controlled diode lighting system that can emit intermittent light at oscillating frequencies chosen to match spectral sensitivity peaks for many types of mosquitos and features a low-intensity UVA bulb with visual attraction.
Catch container vs Catch bag
The Ultra Pro Trap can draw mosquitos using visual and other signals. Mosquitos normally land on specially designed trap surfaces where they are collected in the Catch Bag or Liquid Catch Container. With the Liquid Catch Container used in the trap run, the air plume originating from the trap's bottom is enriched with moisture. With smaller insects like no-see-ums, the regular Catch Bag's mesh size may be too large to capture; the best way is to use the Liquid Catch Container. The Capture Bag system needs less effort and therefore, it might become your favorite mosquito catching system.
Slow-release CO2 gas system
The Ultra Pro Trap is equipped with the optional Mega Catch Variable slow-release CO2 gas system to attract and kill mosquitos. Using this system, the Ultra Catch releases a small amount of carbon dioxide (CO2) gas, which mimics the critical element of human respiration at a variable rate over fixed intervals to create a concentration gradient in the air plume originating from the lower part of the trap. This patented Mega Catch's system can increase capture rates by up to 300-400% over standard methods. Take note that the CO2 tank is not included.
Easy "Press n Go"
The Ultra Mega-Catch Mosquito Trap is equipped with the innovative Mosquito-Attraction-Stimuli (MAS) settings that allow you to optimize the Ultra Pro Trap to the specific species of mosquitos or to use with a simple one-touch "Press n Go" option.
Wet vs Dry capturing methods
This Mega-Catch Ultra Pro Trap has two capture methods: Wet and Dry. The Wet-capturing method with the liquid container is more effective as the liquid you use can be an additional attractant to draw in mosquitos. The manufacturer recommends using a mixture of water, liquid soap and a little syrup or soda pop.
Weather-proof
The Ultra Pro Trap is weather-proof housing with multiple programmable settings. It comes with a 60-foot extension cord and a 12-month warranty.
Read More Reviews on Amazon.com
Mega Catch Ultra Reviews: Pros & Cons
Pros:
It is a powerful trap that can kill adult mosquitos.
It can reduce the mosquito population as breeding females are trapped and killed.
It has extensive mosquito coverage up to 150 feet away, covering 1.5 acres.
It can target specific mosquito species and catch more mosquitos than other traps.
It also attracts and catches sand flies, black flies and biting midges (no-see-ums.
It can use CO2 and/or  Octenol lure to increase the catch rate or save operating costs.
It is safe for children and pets with no insecticides or danger.
Cons:
It needs to be plugged with an extension cord to operate.
The large size can be bulky
Purchasing price can be high
It takes routine maintenance to clear the place where the mosquitos are caught and refill the attractant every few weeks if you use it or the CO2 every few months.
The cost for operating and repairing later can be high
Read More Reviews on Amazon.com
All in all
This Mega-Catch mosquito trap review brings you a 360-degree look at one of the best mosquito traps available on the market. Considering all the costs and benefits of the best mosquito traps you can get, this truly is the most effective way for you to lure and kill mosquitos in your house or your garden to protect your family from these annoying insects.