The first snowstorm of the winter is coming, and it's time to get the best electric snow blower to remove snow in problematic areas without hurting your body like a manual snow shovel.
Electric snow blowers (or snow throwers) are smaller, lighter, quieter, and eco-friendlier than gas-powered ones. They also require no gasoline or oil for operation, thus making them effortless to start and maintain on cold winter mornings.
Don't know which model is the best for your property use? Don't worry! I have collected my in-depth reviews on the top 5 best-rated electric snow blowers on the market. 
*This post may have affiliate links, which means I may receive commissions if you choose to purchase through links I provide (at no extra cost to you). As an Amazon Associate I earn from qualifying purchases. Please read my disclaimer for additional details.
Top 5 Best Electric Snow Blowers 2022
In-depth 5 Top Rated Electric Snow Blower Reviews
1. Snow Joe SJ623E – Best Single-Stage Electric Snow Thrower
Weight: 34 pounds
Throwing distance: 25 feet
Throwing capacity: up to 720 lbs. of snow per minute
Clearing width: 18 inches
Clearing depth: 10 inches
Check Latest Price
Snow Joe SJ623E is ideal for keeping mid-to-large-sized driveways and walkways free of snow during the winter months. This machine boasts a 15-amp motor that can clear up to 720 pounds of snow per minute with ease.
Its four-blade auger is made of heavy-grade steel, allowing you to clear a path 18 inches wide and 10 inches deep in each pass. You can also control the machine's direction to clear snow in every small corner of your lawn with the help of the easy-glide wheels.
Additionally, the 180-degree adjustable directional chute lets you throw snow up to 25 feet to any area you want. Along with the machine, you will also get a chute cleaning tool to remove the clogged chute in the middle of a snow jam. This fully-load unit also has a built-in 20W headlight to help you clear snow to get to your garage on cold early mornings.
However, this Snow Joe blower isn't advisable for gravel driveways. The auger of this single-stage blower will directly contact the ground. So, if you use it for a gravel surface, the auger will pick up gravel and damage your snow blower and your driveway.
Pros
Cons

The powerful 15-amp motor can clean up to 720 pounds of snow per minute
20W halogen headlight to work in the dark
Heavy-duty four-blade steel auger
180-degree chute to throw snow in any direction

Can't be used for gravel driveways
Weight: 35.7 pounds
Throwing distance: 20 feet
Throwing capacity: up to 800 lbs. of snow per minute
Clearing width: 21 inches
Clearing depth: 12 inches
Check Latest Price
Snow Joe SJ625E is similar to the above Snow Joe SJ623E. This single-stage snowblower also runs on electricity using a 15-amp motor, usable for quick snow clean-ups on mid-sized driveways and walkways, can't be used for gravel driveways.
The SJ625E is relatively more sturdy than its family member.
First, it can move up to 800 pounds of snow per minute and clean an area of 21 inches wide x 12 inches deep per pass (while the SJ623E can only remove an area of 18 inches wide x 10 inches deep).
Second, this snowblower uses a 3W LED bulb for lighting in dark conditions, which can last 10 times longer and save up to 80% more energy than a halogen bulb.
A minor pitfall of the SJ625E is that it has a shorter snow throwing distance of 20 feet, whereas the SJ623E has a maximum throwing distance of 25 feet.
Pros
Cons

More powerful than the Snow Joe SJ623E
Use 3W LED bulb, which is more durable and power-saving than halogen bulbs

Short snow throwing distance (20 feet)
Specs:
Weight: 24 pounds
Throwing distance: 30 feet
Throwing capacity: up to 700 lbs. of snow per minute
Clearing width: 18 inches
Clearing depth: 12 inches
Check Latest Price
As America's most well-known electric snow blower brand, the Toto 38381 offers many features for effective performance while running quieter than a vacuum cleaner.
This machine also has the longest snow throwing distance of 30 feet compared to the four remaining items on my top list. The best part is that you can direct the snow discharge in any direction with the help of the 160-degree adjustable chute.
What is more, the Zip Deflector lets you change the direction to throw snow to a specific area consistently. You can choose to add snow to a high or low pile or in-between these two piles.
This gas-free snow removal runs on a 15-amp motor – the maximum amount of power for a snowblower in the U.S.
This powerful motor, along with the Power Curve technology, allows you to move up to 700 pounds of snow per minute without hurting your lower back muscles. Therefore, you can use it for decks,  walkways, decks, patios, small driveways.
Two other reasons make this Toro snow blower a practical choice for small home spaces. First, along with the ergonomic foldable handle, a lift handle lets you lift the machine from the deck to the patio or pathway. Second, the cord lock system means you can work continuously without interrupting power.
Pros
Cons

Power Curve technology for robust performance without maintenance
Foldable handle for easy storage
Throw up to 30 feet
Have large wheels for added traction on snow surfaces

Frozen snow can get clogged in the chute
Throwing distance: 20 feet
Clearing width: 20 inches
Clearing depth: 10 inches
Check Latest Price
Greenworks 26600502 is my runner-up for the Toro snow blower, and I include it because Greenworks often offers affordable snow blower models of good quality.
This machine also provides a broader clearing path than most blowers I have known so far, at 20 inches wide and 10 inches deep (just a little narrower than the above Snow Joe SJ625E).
This corded snow thrower has two 7-inches rear wheels to let you maneuver it under slippery snow surfaces. Besides, it provides easy electric start by pushing the start button on the handle. No more gasoline gelling problems like gas-powered snow blowers!
Although I prefer a cordless blower, this Greenworks blower is an excellent alternative if you love the stability of electric-power machines. There is a 50-feet extension cord along with the product, allowing you to clear more snow more conveniently.
Pros
Cons

Easy electric start
Dual LED light
50-feet extension cord

No on/off switch for the LED light
5. EGO Power+ SNT2102 – Best Cordless Electric Snow Blower
Weight: 25 pounds
Throwing distance: 35 feet
Clearing width: 21 inches
Clearing depth: 8 inches
Check Latest Price
There are many reasons why people are giving positive praises for this EGO Power+ electric snow blower. This machine offers two 56-Volt Lithium-ion batteries and a brushless motor for a long operation with no tangled cords, no cord extensions, no limitations, and low noise.
Another strong plus of this gas-free snow blower is that you can start it with a single push button and adjust its speed to clean a specific area. It can remove snow on a path of 21 inches width and 8 inches deep in each pass.
It can also help you get rid of snow discharge up to 35 feet away from your working area in any direction, thanks to the 180-degree chute control.
Pros
Cons

Cordless for extra convenience
Variable-speed control
Brushless motor

Need to prepare extra batteries if working on heavy snow
Not ideal for wet snow as advertised
Buying Guide: How To Choose The Best Electric Snow Blower?
Corded or cordless
The first consideration when purchasing an electric snow blower is that whether it is a cord or a cordless one.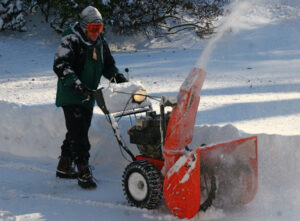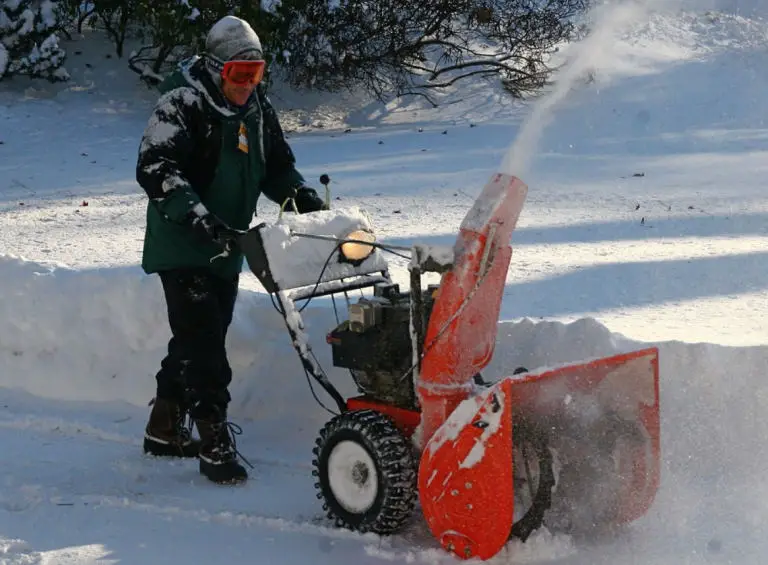 These snow blowers are convenient, easy to use, and aren't limited by power cords. You can start your snow-blowing jobs with a single push start button.
However, some models rely on an 80V rechargeable Lithium-ion battery that can only last up to an hour. So, if you are unprepared for the hard snow or you need to work extra hours on snow removal, these snow blowers are not ideal options to go.
Of course, you can purchase a secondary battery as backup, but it will take you an extra budget for it.
Read more in-depth reviews of the 5 best cordless snow blowers here!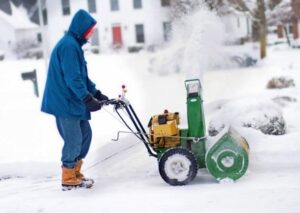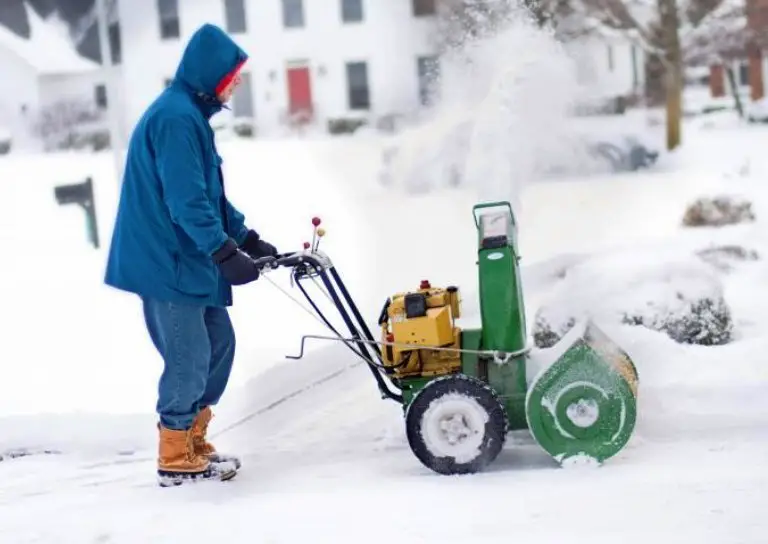 These snow blowers are more powerful than cordless ones since they are always connected to a constant 120V power supply.
However, they can restrict your movement if you are working on a long driveway or walkway or in areas with no outdoor outlets or cord extensions.
Types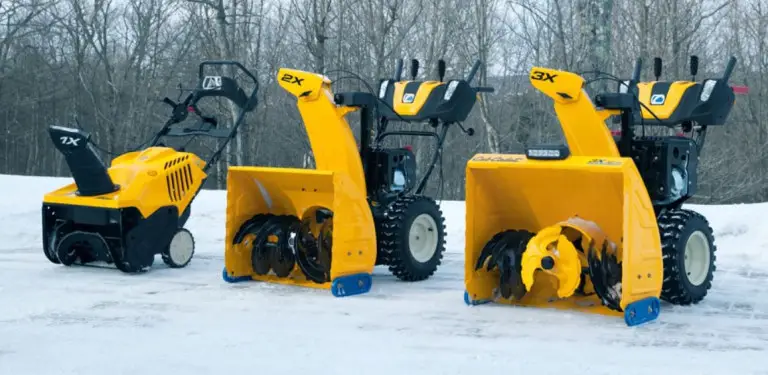 Depending on snow clearing capability and snow throwing distance, snow blowers are divided into three following groups:
Single-stage snow blowers
They are commonly found in residential areas, where the snow build-up is light. They use a horizontal auger blade at the front of the tool to scoop and throw snow 15 to 25 feet away from the current area.
However, they can't be used on gravel driveways due to the low auger blade.
This type can remove larger amounts of snow, thanks to their impeller fan. They can throw snow up to 35 feet and can be used on gravel driveways.
The three-stage models are popular only in commercial or industrial settings.
Apart from a sturdy auger blade, an impeller fan, they also feature an accelerator that allows them to efficiently remove thick ice build-ups or hard-packed snow.
These industrial devices can throw snow up to 50 feet away. However, they are much more expensive than single-stage and two-stage ones.
Clearing width and depth
You should measure the clearing width and depth of your areas before getting an electric snow blower.
A snow blower with small intake ports can clear up to 6 inches of snow. Conversely, one with deeper ports can scoop and throw up to 12 inches of snow.
The clearing width of a snow blower depends on its type (or its number of stages).
A single-stage snow blower can remove an area of 11-22 inches wide of snow in a single pass.
A two-stage one fits small commercial to large residential areas since it can clear an area of 20-30 inches wide.
A three-stage one can effectively scoop hard snow and ice build-ups on commercial and industrial areas, with the ability to scoop size 30-40 inches wide in every pass.
Chute and speed control
Since snow blowers are bulky, you should choose one that can be self-propelled.
Some battery-powered snow blowers come with a digital drive system with variable-speed augers, allowing you to work on light snowfalls quickly. However, they can't work effectively on brutal snowfalls.
Besides speed control capability, you also need to consider the chute – a curved, hollowed tube from the back of the blower's intake. Snow piles will go from this tube to be thrown to a specific area.
Most residential snow blowers feature a manual chute to let you change the snow throwing's direction and angle. At the same time, premium models have auto-rotating chutes that allow continuous snow throwing with no waiting time.
Wheels or Tracks
Snow blowers need either wheels or tracks to let them move on snow. You can consider getting a wheeled one or a tracked one based on the snow condition and terrain types.
These devices (mostly single-stage models) have two large rear wheels of 6 to 8 inches in diameter. Wheeled ones are easier to control and move faster than ones with tracks.
Plus, smaller wheels are easier to manage, while larger wheels can quickly move on deeper snow. These snow blowers should be used on paved surfaces like sidewalks or driveways.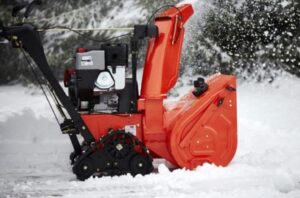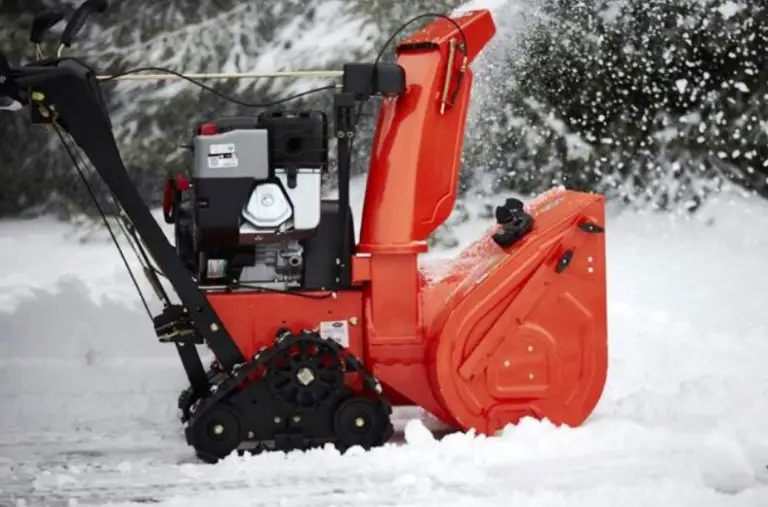 Almost all two-stage and three-stage snow blowers come with slip-resistant tracks, providing better traction on paved or unpaved surfaces. These devices can also remove more snow than wheeled ones, thanks to their ability to operate close to the working surface.
Extra features
Headlights: The LED headlights allow you to scoop snow in low-lighted settings (early mornings, late afternoon).
Heated handles: These details are valuable when working outdoors in freezing temperatures. They allow you to keep your arms warm and make it easier to control the device and remove snow.
An automatic shutoff: This safety feature lets the device stop instantly when you release the handle.
A drift cutter: This cutter allows you to remove hard-packed snow. Its metal housing digs and pushes snow into the auger for effortless removal.
FAQs (Frequently Asked Questions)
1. What is the best month to buy a snowblower?
Late summer to early fall months (August, September, and early October) are the best months to buy one with an outstanding balance of price and selection.
2. Is an electric snow blower worth it?
An electric snow blower is helpful if you want to remove snow not more than one foot deep. It is lightweight, compact, and easy to maneuver on sidewalks, driveways, decks, or patios.
3. What do you do with the old blower?
There are many ways you can safely dispose of your old snowblower.
If it is still in good working conditions, you can donate it to your neighbors or local charities or sell it at a garage sale.
If it can't work anymore, you can ask a junk removal expert to pick it up for proper disposal (please empty the gasoline tank or engine oil before disposal). You might be charged a fee to recycle those large-sized machines like snow blowers.
4. How long do electric snow blowers last?
Based on its number of stages.
Single-stage electric snow blowers for residential areas can last for 10 years. However, two-stage and three-stage ones for commercial settings can last from 15 to 25 years, provided that they are properly cleaned, maintained, and stored.
5. What's the difference between a snow thrower and a snow blower?
A snow blower is useful if you only have to deal with a low level of snowfall or you want to remove snow in a small area. This device is lightweight and easy to control without bending your back like using a shovel.
On the other hand, a snow thrower is more powerful when handling larger areas. It can effectively clear an area of 8 inches deep. However, it is harder to maneuver and can't remove thick snow or ice accumulations.
6. Are electric snow blowers self-propelled?
Some battery-powered electric snow blower models are self-propelled. It means that you can change the snow throwing's angle and direction with the help of a digital drive system and variable speed options.
7. How many inches of snow before you use a snowblower?
You should use a snow blower if there is a minimum snow depth of 2 inches.
My Top Pick
Have you figured out your best electric snow blower? Although they are not as powerful as gas-powered ones, they are highly recommended for home and garden areas for convenience, power, nice price tags, ease of storage, and transportation.
Snow Joe SJ623E is my best choice for clearing snow on my property. This machine is affordable yet still powerful enough to tackle my daily snow clearing tasks. Please notice that if your area has gravel driveways, you should pick up another one with an adjustable auger.