Mother's day in 2021 will fall on May 9th. This will definitely be an opportunity for you to show your love to the farmer mom through extremely meaningful and surprising gifts!
Surely you also have your own ideas, right? If not or you are still wondering, then check out this article which summarizes 10+ perfect ideas of Mother's Day gift for farmer mama!
*This post may have affiliate links, which means I may receive commissions if you choose to purchase through links I provide (at no extra cost to you). As an Amazon Associate I earn from qualifying purchases. Please read my disclaimer for additional details.
10+ best ideas of Mother's Day gift for Farmer
1. Farmer Gloves
Farmer mama throughout the day works with hay or feed for cows, sheep, chickens or horses; not to mention the need to capture the worm for the vegetable beds.
Therefore, not only one pair of gloves but also need a lot of good quality gloves to change constantly.
2. Farmer Hat
3. Farmer Mom Mug
4. A high-quality pair of farm boots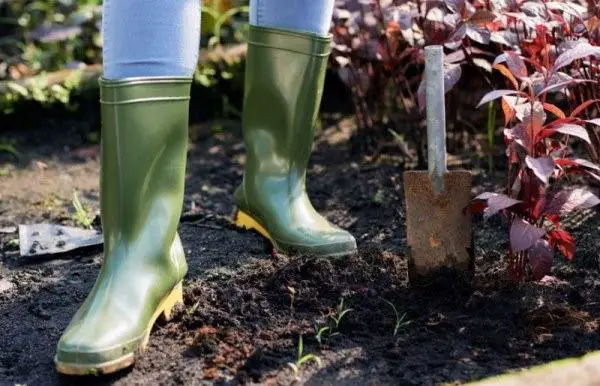 Wear boots almost full time for any farmer. Buy a quality pair of boots from Muck or Ariat or BOG, one that is both cool, drains good heat in summer and warm in winter so that your farmer mom can always do farm work at the most comfortable condition.
5. Farmer Legging
6. Chore Coat
7. Apron
8. Necklace
9. Farmer's wife sign
10. My Favorite Farmer call me Mom shirt or I'm Mom and Farmer, nothing scares me
11. Dickies Women's Denim Bib Overall
12. A Meaningful Farm Book
Welcome to the Farm: How-to Wisdom from The Elliott Homestead – A book that I am confident that farmer mom will enjoy because it shares in detail the recipes for dishes and drinks … from the products available from the farm such as vegetables, dairy milk, eggs …
13. A Durable Farm Bucket
A farm bucket is never enough for a farm, especially on farms that raise cows, chickens or pigs. Just a simple gift but has a lot of meaning. If you have a bit of artistic talent, draw a cute picture on those buckets, so that every time your farmer mom carries a bucket of milk, she will be happy with those pictures!
We will update more Mother's Day gift ideas for farmers the next time. If you have a creative idea or a memory of giving Mother's Day gifts to the farmer mom, please share it with us in the comment box below!